'Valheim' Breaks The 2 Million Player Mark In Its Second Week In Early Access
KEY POINTS
Viral hit "Valheim" has officially reached 2 million copies sold
The game has hit approximately 360,000 concurrent players on Steam
"Valheim" gained another 1 million players just six days after hitting its first million-player milestone
The viral hit "Valheim" is apparently more popular than many players expected. Less than two weeks after releasing into Early Access, the game has already sold 2 million copies.
The game's developer, Iron Gate AB, posted a message on its official Steam channel thanking the community and celebrating the "Two Million Viking" milestone it achieved within just 13 days.
According to the post, "Valheim" has also reached a peak concurrent player count of 360,000.
What makes this milestone even more amazing is how consistent the playerbase's growth appears to be. "Valheim" officially reached 1 million players on Feb. 10, just eight days after launch. The game gained another million players only six days after the last milestone.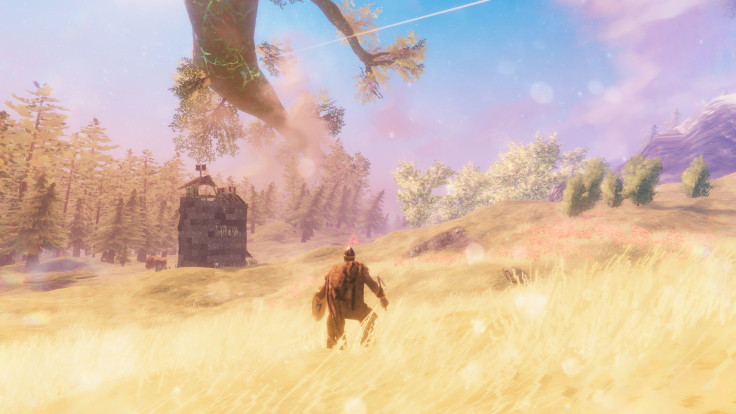 The game is already standing toe-to-toe with the other more popular titles in its genre like "Rust" and "Ark: Survival Evolved." While these two games did see considerable fame during their respective launches and a healthy playerbase over the following months, they still pale in comparison to the momentum that "Valheim" is currently riding.
Among the other games in its genre, "Valheim" currently sits in second place in terms of recorded peak concurrent player numbers. The game is only beaten by "Terraria," a 2D survival game with stylized pixel graphics that's venerated by fans of the survival genre for its gameplay.
"Terraria" has recorded a peak player number of 489,996, according to the stat tracker website Steamdb.
"Valheim's" millions of players can expect the game to receive at least four major updates based on the development roadmap that Iron Gate AB shared on Steam. These updates will include new content such as improved base building, new furniture and building pieces, a new "Mistlands" biome, new enemies and more.
There is no news yet as to when the first big update will hit. The five-man development team over at Iron Gate means updates might come a bit slower than many would like. But with the massive gains that the game has provided them, it would be no surprise if the team expanded its roster to meet the expectations that "Valheim's" fans have for the game.
© Copyright IBTimes 2023. All rights reserved.