'Vampire Diaries' Creators Reveal Season 7 Damon Will Have More 'Freedom' With Elena Gone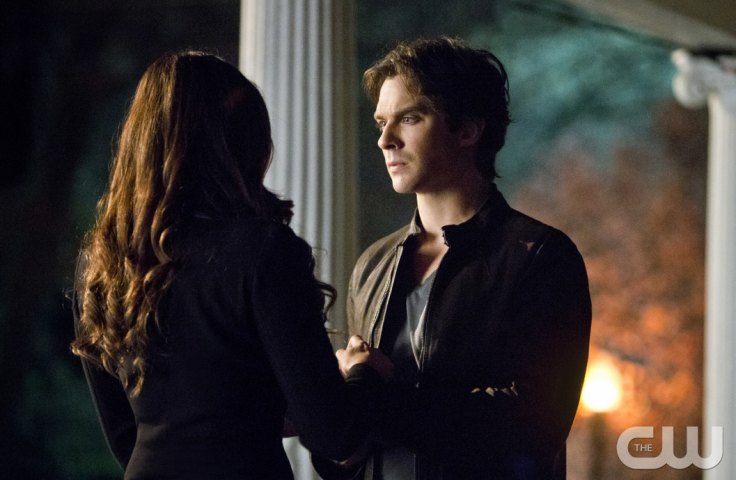 Mystic Falls may need a new protection spell when Season 7 of "The Vampire Diaries" premieres. The CW series received a bit of a shake up in the Season 6 finale when original cast member Nina Dobrev exited. Her character, Elena Gilbert, was one of the main focuses on the show, and her departure means a dangerous new twist for those left behind.
How does the loss of Elena change the series? Somerhalder previously teased TV Guide that Season 7 would feature "f---ed up, dark, sexy, edgy, volatile stories" – similar to that of Season 1 and 2 of the series. "Vampire Diaries" co-creators Julie Plec and Kevin Williamson expanded on that during a panel at the 2015 ATX Television Festival in Austin, Texas.
"What is the Season 1 version of Damon? The Season 1 version of Damon is the straight villain with what we learned was an obsession with a woman who just happened to look like our lead woman," Plec teased the audience. "And then over time that grew into a love story and it grew into a hero story and it grew into a redemption story. So, he went though all those chapters. He went through redemption. He went through hero – at least partially. The root of him as a sassy, 'take no prisoners, do what you got to do to get it done,' anti-hero is still very much there."
For Plec, the upcoming season is about showing a side that viewers haven't seen in a while. He's had to be the "perfect boyfriend" and "ideal mate," but that's all thrown out the window now that Elena is acting as sleeping beauty.
Fans of "The Vampire Diaries" will remember that Kai (Chris Wood) placed Elena in a sleeping spell during the finale. As long as Bonnie (Kat Graham) lived, Elena would remain in a coma-like state. Damon (Ian Somerhalder) was forced to make the decision whether to save Elena or save Bonnie. Ultimately he chose Bonnie.
"He now has more freedom to kind of be messy with his choices," Plec continued. "I think you'll see a darker Damon with the sort of wisdom of his experience, but a freedom to act out as he may feel like he needs to."
Williamson added that this twist is another way to "complicate" the character and the show. But that doesn't mean that Season 7 will feel like a repeat of Season 1. According to the co-creator, it will "feel completely unlike what we've seen before."
It sounds like "Vampire Diaries" fans should watch out. Are you happy to hear that Damon is returning to his dark roots? Tweet your thoughts to @AmandaTVScoop.
© Copyright IBTimes 2023. All rights reserved.