'Vampire Diaries' Season 8 Spoilers: Julie Plec Teases Relationship Drama For Everyone In Final Episodes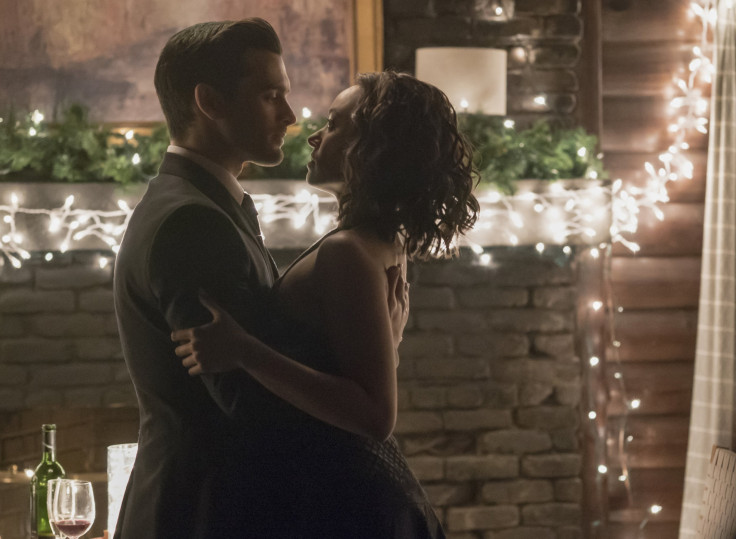 "The Vampire Diaries" is coming to an end after Season 8, but there is still plenty that has to get resolved in the show's last 16 episodes. As always, fans are very invested in the romances. It seems like that might be a little less frustrating this year. Executive producer Julie Plec teased that all the romances would be a little different this year because the show is ending.
The cancellation news was announced at San Diego Comic-Con, and though Plec was sad about it, she noted that there were bright sides. "The fun of it is, because it's the last season, we get to really deliver on relationships completely in a way that we've never been able to," Plec told seat42f.
First up, we have Caroline (Candice King) and Stefan (Paul Wesley). Plec isn't so sure that the two will get the June wedding fans are pulling for, but they will be relying on each other a lot. "We've got Caroline and Stefan who finally have come together and have an opportunity to try to be happy even though things around them are so chaotic and so distressing," Plec explained. "They need each other now more than ever so we get to really see what that is going to look like."
Then there's Bonnie's (Kat Graham) romantic relationship with Enzo (Michael Malarkey) and platonic relationship with Damon (Ian Somerhalder). Since they're both being controlled by an evil entity, a happy ending isn't guaranteed. "Bonnie, of course, is going to great lengths to save not just her best friend Damon, but the love of her life, Enzo. She's not going lose both of them, is she? Like, that would be terrible. Although it is 'The Vampire Diaries,' so come to think of it, that's still an option," Plec teased.
Finally, there's Alaric (Matt Davis). Falling in love with him is typically a death sentence, and Plec wouldn't reveal if his luck would finally change. "Alaric lost so much and has never been able to find love in a way that could be forever for him," she said. "So we're going to the end of the season, so do we finally give that to him, or do we keep him for all eternity as the guy who is unlucky in love?"
Though that sounds ominous, it seems like Plec is committed to letting at least some of her characters experience happily ever after. "The goal is not to try to make the fans happy because of some small thing they've latched onto that they consider important to them, but to make the experience resolve itself satisfyingly … really delivering on a good, happy ending, as much as that's even possible for each character," she revealed.
If fans are lucky, that will involve a satisfying ending for Damon and Elena (Nina Dobrev) too. Elena is still cursed to be asleep for as long as Bonnie is alive, but Plec has been vocal about the fact that Dobrev said she would come back for the end of the series. "Not to put too much pressure on anything, Nina Dobrev, but a promise was made," Plec told TVLine. "An emotional promise that I'd like to see come to life."
"The Vampire Diaries" Season 8 premieres Friday, Oct. 21, at 8 p.m. EDT on The CW.
© Copyright IBTimes 2022. All rights reserved.
FOLLOW MORE IBT NEWS ON THE BELOW CHANNELS