'Van Helsing' Season 1 Spoilers: Episode 3 Synopsis Released Online; What Will Happen In 'Stay Inside'? [VIDEO]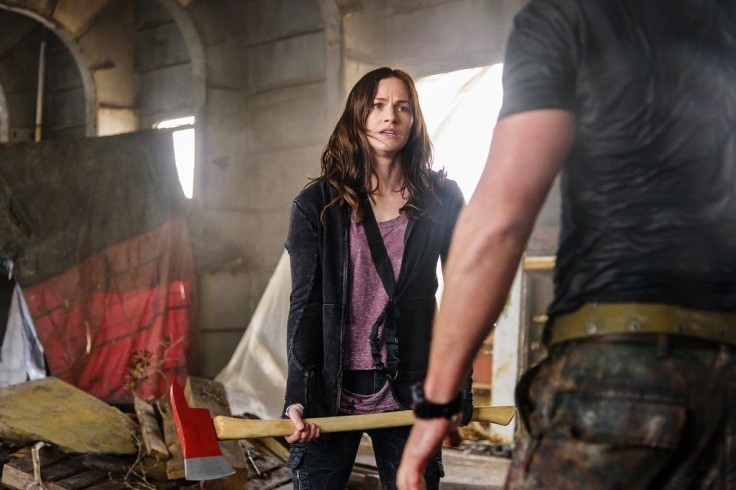 Syfy's new vampire-centric series, "Van Helsing," premiered last week and set the foundation of the show. Vanessa Helsing woke up from a coma three years later, in 2019, to find out that vampires had taken over the world after The Rising. In 2016, a volcanic eruption led to toxic ash being dissipated in the atmosphere which permitted the bloodsuckers to come out from the shadows and freely feed on people.
When Vanessa (Kelly Overton) was in a coma, she was kept safe in a Seattle hospital by marine Axel Miller (Jonathan Scarfe). He guarded her body until she woke up. Why is she special? Because Vanessa has superpowers. The 30-year-old mother of one can not only heal on her own, but once vampires taste her blood they become human again.
Syfy premiered episodes 1 and 2 last week. This week, episode 3 will see Vanessa taking charge after coming to terms with what happened in the world. The official synopsis states that the hospital's power source is damaged which means they have only three hours of reserve power left. This power will only be used to keep the UV lights on since it is the only thing keeping the vampires away.
Watch the trailer of Season 1, episode 3 of "Van Helsing," suitably titled "Stay Inside," below:
The synopsis of episode 3 also reveals that Vanessa and Axel will head into the ruins of Seattle to scavenge parts. Meanwhile, the others will be left to fight against not only vampires but also each other. Given that the UV lights don't work anymore, it's only a matter of time before they enter the hospital and devour everyone.
UV rays were the reason vampires couldn't walk during the day and feed on people. A sneak peek video (embedded below) shows a vampire named Julius (Aleks Paunovic) drinking blood from a drug addict. When he realizes that the volcanic ash blocks the sun's rays and allows him to walk freely, he blatantly kills people.
Watch "Van Helsing" Season 1, episode 3 on Friday, Sept. 30 at 10 p.m. EDT on Syfy.
What did you think of the series so far? Hit the comments with your thoughts!
© Copyright IBTimes 2023. All rights reserved.