'Vanderpump Rules' Star Jax Taylor Spirals Out Of Control In Post Wedding Depression
"Vanderpump Rules" Season 8 is halfway through but the real drama is only just getting started.
Jax Taylor and Brittany Cartwright chatted with Entertainment Tonight in a socially-distanced video interview and dished about what's in store for fans and how the cast is getting along these days.
"Why do I get the sense something bad is about to happen?" Katie Maloney-Schwartz asks in the midseason trailer before the clip shows a series of fights between the rest of the cast. The teaser ends with Kristen Doute claiming "Jason is gone and Jax is back" -- a reference to his birth name Jason Cauchi.
So what happened that made the 40-year-old revert to his old ways?
"Jax did go through, like, an after-wedding depression type-mode, where he was kind of spiraling for a minute, but it wasn't between me and him," Brittany revealed. "It was between him and his friends, so that's something people are gonna see … There was a couple, well, like two weeks, maybe, where Jax was very upset."
READ: 'Vanderpump Rules' Twitter Feud: Jax Taylor And Tom Sandoval Hash It Out
His "Vanderpump Rules" co-star Tom Sandoval was one of those friends that viewers have watched Jax have issues with since Season 8 started. And it doesn't seem like the two have come to any sort of understanding almost a year later.
"I haven't talked to him since the wedding, so everything for me, in my opinion, this is nothing -- I'm not bashing him or anything, he's just an actor," Jax said. "I would try too if I looked dumb and then, all of a sudden, I'm at a wedding."
"But I'm gonna leave this alone," he added. "We're gonna put it on pause and we'll re-evaluate it back on the reunion."
"Vanderpump Rules" airs Tuesdays at 9 p.m. ET on Bravo.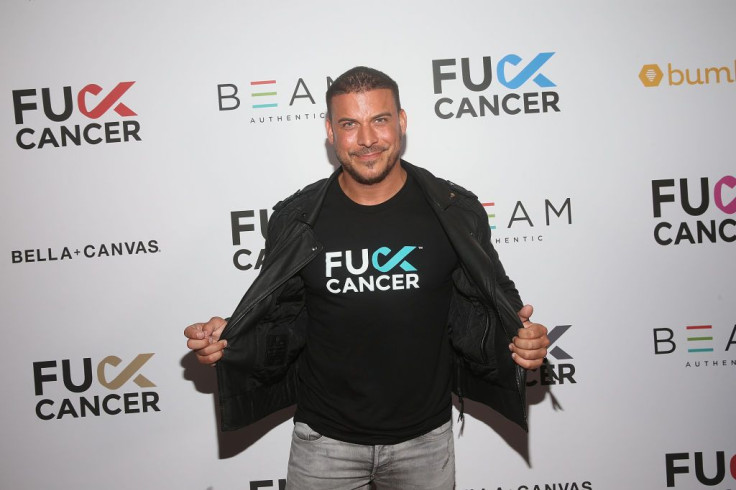 © Copyright IBTimes 2023. All rights reserved.