'Vanderpump Rules' Twitter Feud: Jax Taylor And Tom Sandoval Hash It Out
Jax Taylor and Tom Sandoval are back at it again, arguing on Twitter.
The two "Vanderpump Rules" stars haven't been getting along during Season 8 of the Bravo reality show, which is airing currently, and that has boiled over into social media.
"When people talk [expletive] about u and don't @ u, or the people they r talking about.. (@jeremymadix1) it should tell u a lot about who they r, and what they r saying…" the 36-year-old bar owner wrote on Wednesday. "@mrjaxtaylor stop posting fiction, get a hobby, & get off my nuts, u little whiny [expletive]."
READ: Here's Which 'Vanderpump Rules' Stars Quit Their Jobs Before Season 8
Prior to Sandoval's response, Jax rattled off a series of since-deleted tweets that were meant to expose Tom.
"How about the fact that Jeremy, Ariana's brother can't work at Tom Tom because he doesn't have the right look … are you f—king kidding me? What look do you need to have?" the SUR bartender wrote, according to Us Weekly. "#PumpRules this is about how you treat your girlfriend's brother?"
Jax added, "Telling your [girlfriend's] brother you belong at a tiki bar, not Tom Tom when he's hurting for shifts? No that's insane, Jeremy is a lot better looking and a better bartender [than] half the staff at Tom Tom. So sit [in] your pretty house while your younger brother struggles."
The 40-year-old reality star then went on to reveal that he got the information straight from the source - -Jeremy himself.
"@jeremymadix1 did you not say this to me at dinner the other day? Kind of a random thing to make up, guess will just see at the reunion," he tweeted. "Or asking him for 1 percent of his start up because he lived in your apartment and paid rent. Wow, yeah you're a good friend all right."
Tuesday night's episode of "Vanderpump Rules" showed the duo getting along in time for Jax's wedding to Brittany Cartwright, which took place in June 2019. A lot must have happened in the eight months since, and fans will be able to catch a glimpse of the downfall of their friendship as the show airs.
"Vanderpump Rules" airs Tuesdays at 9 p.m. EST on Bravo.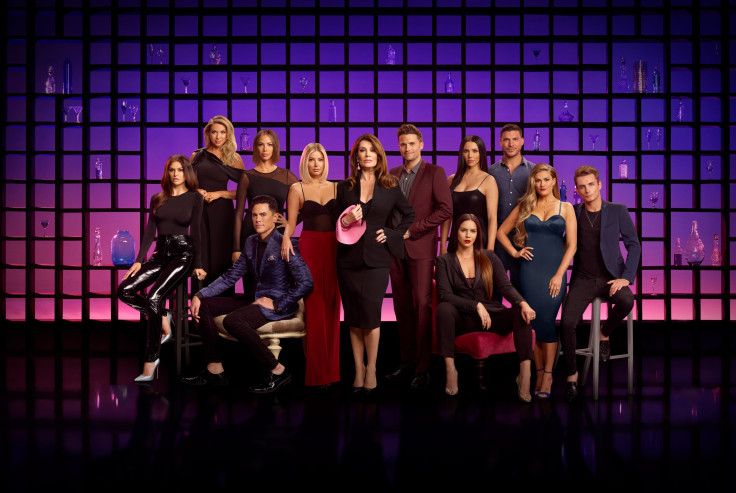 © Copyright IBTimes 2023. All rights reserved.