Vanessa Bryant Announces A Soon-To-Be-Released Fund Raiser Bracelet In Commemoration Of Gigi's Birthday
KEY POINTS
Vanessa Bryant pays tribute to her daughter, Gig, on her birthday
On May 1, Bryant announced on her Instagram that Gigi's favorite red bracelet would be reproduced
The proceeds would go to Mamba and Mambacita Foundation
Gigi was a basketball protégé at the age of 13
Kobe Bryant's daughter would've turned 14 if not for the helicopter crash
Vanessa Bryant is paying tribute to her daughter with the late basketball superstar, Kobe Bryant, in an Instagram post on Friday (also Gigi's birthday). To honor her daughter's legacy, Bryant announced that her daughter's favorite bracelet would be reproduced as a fundraiser project.
Vanessa, in her Instagram post, shared with 14 million followers a snap of Gigi's favorite bracelet —a red baller with a script "Gigi Bryant (heart emoji) Mambacita." The 37-year-old mom said that her late daughter loved to wear the said red bow and it showed in all of her school pictures.
Red, according to Bryant's wife, meant love and life to her daughter. Calling out to her followers, Vanessa appealed for people to wear red in commemoration of Gigi's birthday. In the same message, she described her late daughter as someone who gave her all and had led with kindness.
She further revealed that they would be reproducing the red baller and would soon be available for proceeds. The funds raised would be given to Mamba and Mambacita Foundation, a foundation of the late Kobe Bryant which focused on creating a positive impact through "developing learning skills, enhancing character traits and expanding personal values" through sports.
In a separate post, Vanessa poured her heart in penning an emotional message for her departed baby girl, Los Angeles Times reported. Bryant's wife wrote how much she loved Gigi. She also said that she missed her daughter's smile, hugs and giggles. More than anything, she wished that she could wake up and have her daughter beside her.
Gianna Maria-Onore Bryant would have turned 14 on Friday (May 1) if not for the tragic accident which took her life. The world mourned when the news broke that the helicopter, boarded by Gigi, Kobe and 7 others, crashed on Jan. 26 in Calabasas.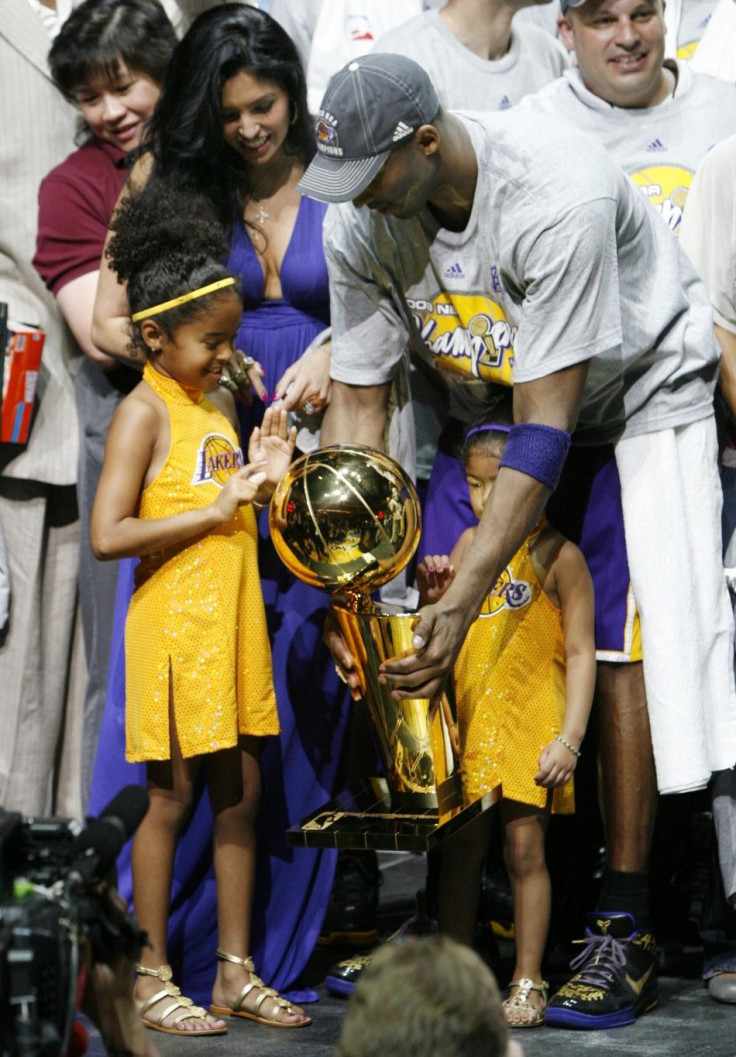 Amid the stay-at-home order, remaining family members of the other four passengers who boarded the helicopter with Kobe and Gigi filed a lawsuit against the aircraft's company. The said lawsuits were electronically filed on April 19 in Los Angeles Superior Court, Fox26 News reported.
A month after the helicopter crashed, Vanessa filed a lawsuit against Island Express Helicopters and pilot Ara George Zobayan. Bryant's wife alleged that Zobayan, who also died in the crash, was negligent for flying under such bad weather conditions, BBC reported.
Gigi, following the footsteps of Kobe, was a basketball protégé at the age of 13. She may have departed, but her and Kobe's legacy will continue to live on.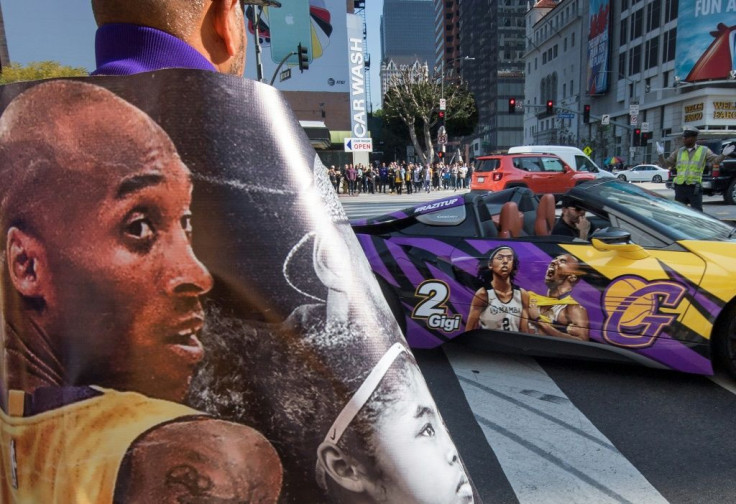 Mamba and Mambacita forever!
© Copyright IBTimes 2023. All rights reserved.