Vaping, Marijuana Use On The Rise Amongst Teens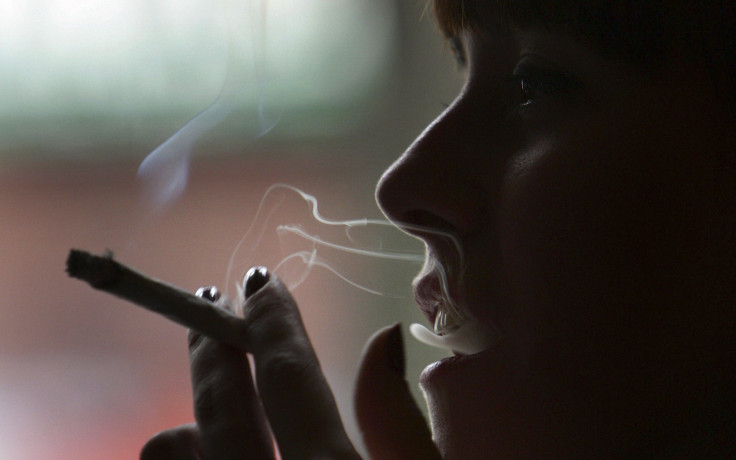 Nearly one in four teenagers have used marijuana in the past year, and nearly a third have vaped before senior year, according to a new survey by the University of Michigan.
The study asked eighth, 10th and 12th graders about marijuana, smoking and vaping and found that 24 percent teens have used marijuana in the past year. The results mark a 1.4 percent rise in use — the first significant increase in seven years, according to CNBC.
As states legalize and decriminalize marijuana, teens are starting to see the drug as less of a danger. Only 14.1 percent of 12th graders view occasional marijuana use as a "great risk," down 3 percent from last year.
It appears they are also softening their stance against regular marijuana use, 64.7 percent said they disapproved this year, down from 68.5 percent last year.
The survey showed that 27.8 percent of high school seniors said that they had vaped in past year, 10 percent said they had vaped nicotine in the past month. The rise of nicotine vaping has caused concerns amongst health advocates.
Nora D. Volkow, director of the National Institute on Drug Abuse, said that vaping nicotine may be a gateway to cigarette smoking.
"We are especially concerned because the survey shows that some of the teens using these devices are first-time nicotine users," said Volkow. "Recent research suggests that some of them could move on to regular cigarette smoking, so it is critical that we intervene with evidence-based efforts to prevent youth from using these products."
Robin Koval, CEO of the Truth Initiative, an anti-smoking non-profit told the Guardian the trend was worrying.
"But as concerns this audience, which are young people, it's not a good idea for them to be consuming nicotine in any way, shape or form," said Koval. "It's concerning to see that."
Attitudes toward regularly vaping nicotine, however, remain fairly negative, 79.8 percent of eighth graders said they disapprove of regularly vaping nicotine and 71.8 percent of 12th graders disapprove.
The survey also found that cigarette smoking amongst teens has plummeted. In 1997, smoking cigarettes reached its peak, with 24.7 percent teens smoking daily. That number has fallen to 4.2 percent this year.
The annual Monitoring the Future survey is funded by the National Institutes of Health.
© Copyright IBTimes 2023. All rights reserved.