Venezuela Hunger Crisis 2016: Starving Children Abandoned Amid Food Shortages, Economic Collapse
Venezuelan families are giving their children away in a last ditch effort to save them as severe food shortages mount. As the region's economic recession deepens, families lack basic foods and goods necessary for survival. Parents are turning to friends and neighbors to take care of their children, or in some cases, abandoning them altogether.
"It's better she has another family than go into prostitution, drugs or die of hunger," Zulay Pulgar, a mother who asked a neighbor to care for her 6-year-old daughter, told Reuters. Pulgar said buying one meal of chicken to feed her family would decimate half of her household's monthly income. Breakfast was often just bread and coffee, she said, with lunch and dinner consisting only of rice.
"The primary motivation now is lack of food," Maria Salas, director of the service center Carirubana, told Reuters. A survey released by children's rights group Cecodap found two-thirds of households with children in Caracas did not have enough food.
Whether due to a lack of money or a lack of available goods, more and more parents in Venezuela are unable to feed themselves and their children. In August, Reuters reported an increase in the number of sterilization surgeries as women sought to avoid having more children. Under Venezuelan law, it is difficult to obtain contraceptives and abortion is banned except in cases of threat to a woman's life.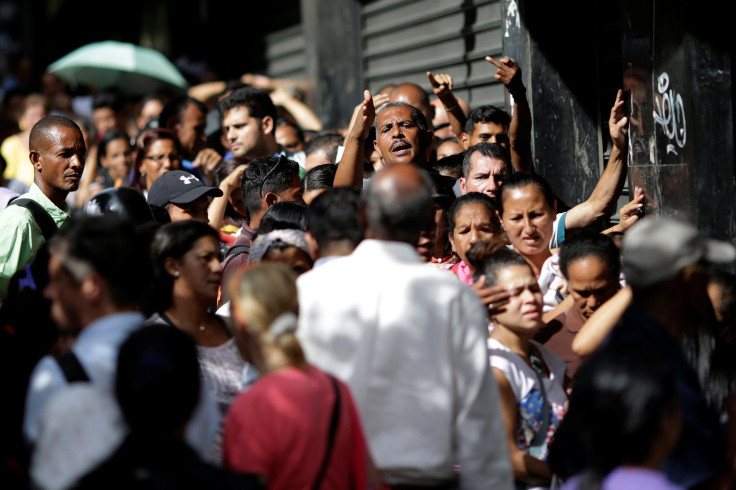 Reports of riots for food, shortages of medicine and a lack of supplements for pregnant woman are growing. Teachers have witnessed children fainting in class from malnutrition, the Miami Herald reported.
Although Venezuela has some of the largest oil reserves in the world, a drop in oil prices and inadequate economic policies have left the country in a deep recession with the highest rates of inflation in the world. Venezuela ended 2015 with 275 percent inflation, an estimated 10 percent drop in its gross domestic product and severe shortages of goods, the CIA reported.
© Copyright IBTimes 2023. All rights reserved.