Verizon Communications Inc. (VZ) Q1 2015 Earnings: Network Exceeds Expectations, Profits At $4.34 Billion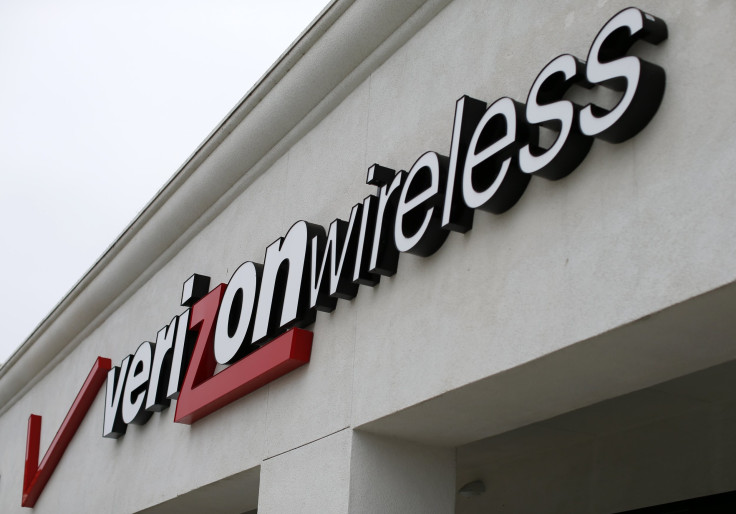 Verizon Communications Inc. (NYSE:VZ) is standing firm against heavy competition in its wireless business, topping analysts' expectations in its first-quarter earnings, which it reported Tuesday. The company posted profits of $4.34 billion, or $1.02 per share, compared with $3.95 billion, or 84 cents a share, in the year-earlier quarter.
Revenue rose 3.8 percent, to $31.98 billion, from $30.82 billion a year ago. Analysts polled by Thomson Reuters were expecting 95 cents a share on revenue of $32.27 billion.
Verizon added a net of 565,000 long-term wireless contracts in its first quarter, a 4.8 percent increase from the year prior quarter. In total, Verizon hosts 102.6 million long-term wireless contracts and 108.6 million connections overall.
As of the first quarter, Verizon added 621,000 4G smartphones, 385,000 basic phones and 188,000 prepaid. Despite a decrease in 3G handsets, the network's overall smartphone growth is 247,000. Verizon also added 820,000 4G tablets.
Analysts noted that Verizon is pushing tablet sales in the event that smartphone sales are affected by competition from other carriers. But currently the network is pleased with its long-term wireless contracts, reporting subscriber loss of 1.03 percent.
Verizon is looking forward to growth for its Edge installment plans, which made up 39 percent of its long-term wireless contracts during the first quarter. This is up from 25 percent Edge adoption in the fourth quarter of 2014. Verizon expects the amount of new Edge contracts to reach 50 percent of long-term contracts by the second quarter, amid the deals and offerings it will introduce for Mother's Day, Father's Day and the summer.
The company's first-quarter earnings also were highlighted by reports that the new low-cost FiOS service the network is offering, which allows customers to choose packages of custom channels, violates existing agreements with major cable channels.
The Verizon FiOS "Custom TV" service includes a base package of 35 channels such as CNN, AMC, HGTV and Food Network, offered for $55 per month. Customers can then choose two from seven custom channel bundles for $10 per bundle.
The Walt Disney Co.-owned sports channel ESPN is included in two of the sports packages Verizon offers under Custom TV. However, ESPN says Verizon is not authorized to offer its channels in sports packages outside of its own, the Washington Post reported Friday.
Verizon's new offering is in response to consumer demand for cheaper cable services that allow them to choose the channels they want. Verizon faces competition from online streaming services like Netflix, Hulu and Amazon Instant Video, which allows customers to select exactly what they want to watch. Additionally, cable companies such as HBO are now offering streaming services, which can be purchased without having an existing cable subscription. HBO's service is called HBO Now.
"This is a way to give the consumers what they want on a choice basis. We believe we're allowed to offer these packages under our existing contracts," Verizon Chief Financial Officer Fran Shammo said during the network's earnings conference call Tuesday.
Verizon isn't the only cable company responding to pressure. Dish Network introduced in January its own service, Sling TV, which lets customers watch cable channels online for $20 per month. ESPN is included in the Sling package.
Verizon notes that most channels in traditional cable packages often go unwatched because people on average watch only 17 channels. This is the basis for its Custom TV packages. Each package includes between 10 and 17 channels.
© Copyright IBTimes 2023. All rights reserved.
FOLLOW MORE IBT NEWS ON THE BELOW CHANNELS