Verizon's Q2 Earnings Receive Upgrade To 'Strong Sell'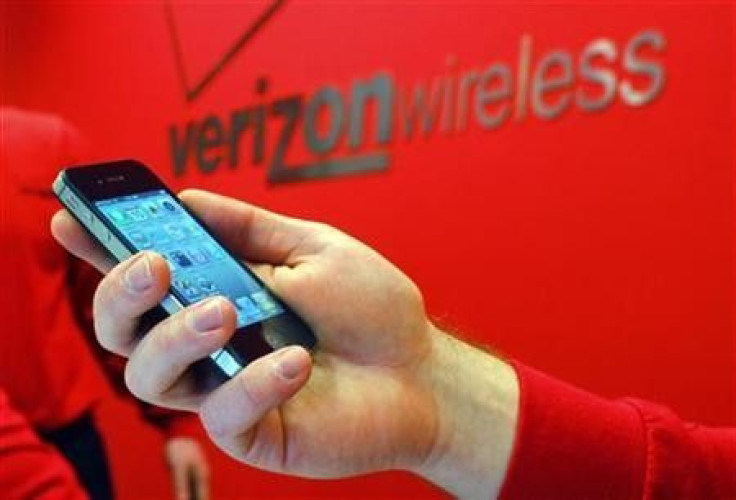 Standard & Poor's (S&P) Capital IQ equity analyst Todd Rosenbluth changed his rating on Verizon Communications (NYSE: VZ), from Hold to Strong Sell after the $128.4 billion-cap mobile service carrier posted its second-quarter earnings Thursday morning.
Rosenbluth maintains a 12-month target price of $40 on Verizon stock, but revised his earnings-per-share (EPS) estimate, for 2012, downward by 2 cents to $2.49 on the company's release of its earnings report.
While we remain encouraged by wireless customer additions and segment profitability, we see some offsets in the second half from new smartphone launches and weaker wireline operations, he said in a statement.
The company recorded an EPS of $0.64, 1 cent above S&P's estimates and 12.3 percent higher than in the first quarter. Profits of 64 cents a share, however, matched the Street consensus.
The upsurge was because Verizon's earnings before interest payments, taxes and depreciation expenses were slightly higher, Rosenblauth stated in an analysts' report.
Total revenues jumped 3.7 percent to $28.5 billion, from the year before. The company's crown jewel was its data service, which brought a revenue increase of 18.5 percent. Earnings from wireless services climbed 7.3 percent, year-on-year, and retail service revenues rose 8.6 percent. However, wireline revenues slipped 3.4 percent in the quarter to $9.93 billion, following short of Wall Street expectations of $10.03 billion, Reuters reported.
Some analysts also expressed concern with the growth decline in Verizon's Fiber Optic Service (FiOS) TV subscriber base. Verizon added 120,000 FiOS TV customers, boosting its customer base to 4.6 million, as of June 30. It also gathered 134,000 high-speed Internet customers, bringing its total Internet user base to 5.1 million.
Other analysts say that growth decline in its FiOS subscriber pool, year-on-year, is hardly likely to remain a source of concern for the telecom giant. The second quarter is typically a slow season for pay TV firms as people disconnect the service when they travel, move to summer houses or take vacations, they point out.
Rosenbluth estimates that Verizon revenues will grow to $115 billion this year and rise 4.3 percent to $120 billion in 2013, driven by a greater demand for smartphones and an ensuing increase in wireless data services.
With a sale of 2.7 million iPhones from April through June, the company added 1.2 million wireless users during the period, including 880,000 post-paid customers, to its existing customer base of 94.2 million. Fifty percent of Verizon postpaid customers are now using smartphones, the company said in a statement.
Verizon delivered another strong quarter of earnings growth and cash generation, and we remain on track to meet our financial objectives and produce solid double-digit earnings growth for the year, CEO Lowell McAdam said in a statement.
Verizon also strengthened its liquidity with operating cash flows that edged up 20.1 percent to $9.3 billion from the year-ago quarter.
Disappointed with Verizon's underperforming wireline business, markets zeroed in on the missed wireline revenue targets. Following the release of the company's earnings on Thursday morning, shares were down $1.35, or 2.94 percent, to $44.54 in late afternoon trading after a 14 percent uptick in the company's shares this year.
© Copyright IBTimes 2022. All rights reserved.
FOLLOW MORE IBT NEWS ON THE BELOW CHANNELS