'Vermeil In Gold' Episode 4 Live Stream Details: How To Watch Online, Spoilers
KEY POINTS
"Vermeil in Gold" Episode 4 is airing Tuesday
The episode will stream on Hidive
The anime is based on Kota Amana and Yoko Umezu's original work
Chris launches a big ball of fire at Vermeil and Alto, who are ready to counter the attack.
The official website has released the spoiler stills and synopsis of "Vermeil in Gold" Episode 4. Alto and Vermeil unleash a giant blue crystal against Chris' attack.
The upcoming episode will decide the result of this deadly battle. After the duel, Alto can't figure out Vermeil's true intentions. Meanwhile, she keeps asking for a kiss.
Later, Alto meets his magic history teacher, Obsidian about the love between devils and humans.
At that time, in "Vermeil in Gold" Episode 4, disturbing incidents start to occur at Royal Oritigia Magic Academy.
In the previous episode titled "A Dragonrider's Beating Heart," the Dragonriders appeared and the students of the academy were admiring Chris, who was one of the members of the group.
Later, Chris thrashed Rex and removed him from the Dragonriders because he lost to Alto and his familiar was a dinosaur and not a dragon.
During the episode, Alto was angry at Chris and he challenged her to a duel.
"Meet Alto, a hapless student at Royal Ortigia Magic Academy whose academic performance leaves much to be desired. Rather than take a more sensible approach to salvaging his grades in time for graduation, Alto decides to summon a bit of otherworldly assistance. Only after does he learn he's bound the legendary she-devil Vermeil into service as his familiar!" reads the official synopsis of "Vermeil in Gold" anime, according to Sentai.
"But while Vermeil is a powerful ally sure to turn his grades around, her magic can only be replenished with a kiss, and that makes everything go to hell with Alto's jealous childhood friend, Lilia. Looks like Alto just unleashed a whole new world of devilish mayhem in Vermeil in Gold: A Desperate Magician Barges Into the Magical World Alongside the Strongest Calamity!" it concludes.
The anime's opening theme, "Abracada-Boo," is performed by Kaori Ishihara. The ending theme song titled "Mortal With You" is by Mili. The anime is based on the original work by Kota Amana and Yoko Umezu.
"Vermeil in Gold" Episode 4 is scheduled to air Tuesday. Fans in the U.S. can watch the episode online on Hidive in Japanese with English subtitles.
The series is titled "Kinsō no Vermeil: Gakeppuchi Majutsushi wa Saikyō no Yakusai to Mahō Sekai o Tsukisusumu" in Japanese.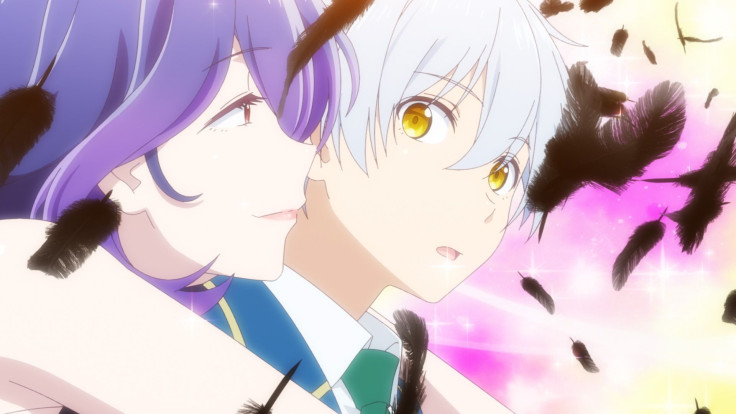 © Copyright IBTimes 2022. All rights reserved.
FOLLOW MORE IBT NEWS ON THE BELOW CHANNELS