'Veronica Mars' Star Jason Dohring Talks Season 4 Love Triangle, Logan And Veronica's Legacy
Marshmallows, it's been 12 years since the cult classic "Veronica Mars" ended its three-season run and five years since it returned with a fan-funded movie, but now the show's back in all of its glory with eight Season 4 episodes.
Originally set to premiere on July 26 on Hulu, the streaming platform made a surprise announcement at San Diego Comic-Con today that the former teen drama, now full-on adult drama, is here a week early.
Before catching up with all of your Neptune favorites — like Veronica Mars (Kristen Bell), Logan Echolls (Jason Dohring), Keith Mars (Enrico Colantoni), Wallace (Percy Daggs III), Weevil (Francis Capra) and Dick (Ryan Hansen) — let Mr. Echolls himself clue you in on what this revival season of the Rob Thomas-created show is all about.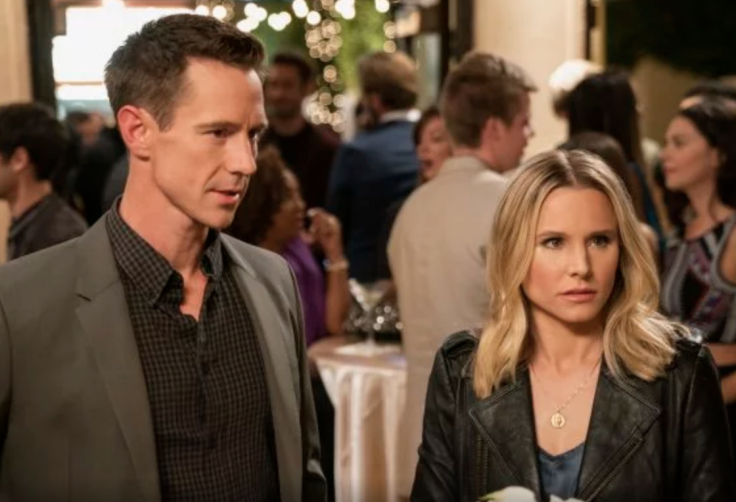 Dohring opened up to International Business Times about the legacy of Veronica and Logan's LoVe, if fans should be worried about Leo (Max Greenfield) coming between the couple, how Logan's relationship with Veronica's dad has changed and much more.
International Business Times: Was it easy for you and Kristen Bell to pick up where you left off or does it take a little bit of time?
Jason Dohring: I always feel like she's such a great actress. She's right there with you, she just goes for it. It's different every time.
IBT: What do you think it is about Logan and Veronica's relationship that just resonates with so many fans?
Dohring: I think the humor is awesome. The intelligence of both the characters… and [Bell] means it, and I mean it. I think we both just brought a lot to it, and I think that people see that hard work as an actor. Where you're not just nailing it in, you're really there, trying to make something special. I think that that, especially in a teen drama setting was — we were really proud of that. That we were able to lay down something that meaningful and true and honest and real, and I think that that was what I prided myself on.
IBT: Veronica's going to be focused on the case of who's murdering spring breakers and planting bombs in Neptune, but with Logan back from the military, what's he going to be focused on?
Dohring: They're working together, but they're both working different aspects of the bombing. But I do wind up taking a sort of professional interest in it.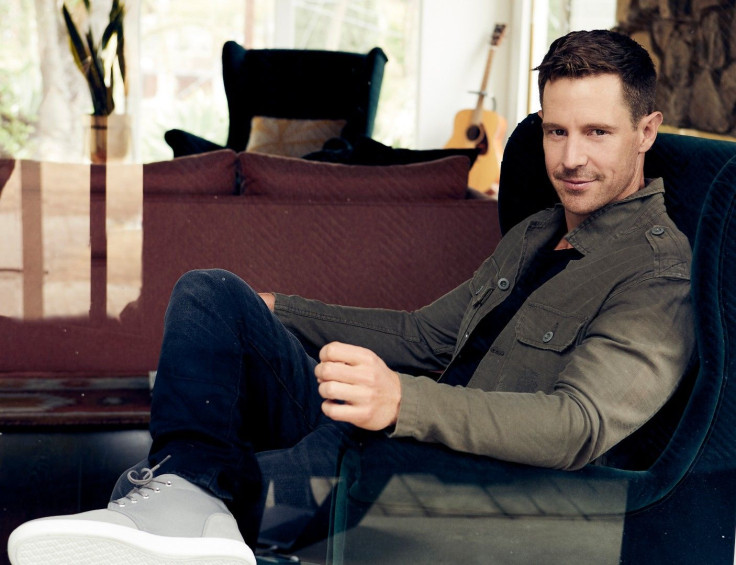 IBT: With Leo back on the show, is there going to be a little bit of a love triangle, or are Logan and Veronica pretty set in stone?
Dohring: Totally. He's Mr. Charm Man, and, you'll see, it's hard to outmatch his charm. He's always got a smile on and is such a great guy. The actor, too. You'll definitely see some of that aspect seep in the show, as well. And Rob [Thomas] has been setting that up ever since some of these ["Veronica Mars"] books, I'm told.
IBT: Are there any original actors from the show you wish could've been able to come back for Season 4?
Dohring: We had some people that died, and beyond that, we had some superstars that wound up — I think we had Armie Hammer on the show, we had Jessica Chastain, we had Amanda Seyfried. So, Rob was just always very cool on talent selection, and you would see people that just wound up having huge careers, and they had a role on this show in the original series. So, it would've been cool.
IBT: Aside from Veronica, which character does Logan spend the most time with?
Dohring: I ended up having some scenes with J.K. [Simmons, who plays ex-con Clyde Prickett], which was cool. And there's another storyline that involves me, more so, with the bombing, so there was a family of actors I got to work with quite a lot and wound up doing a lot with.
There are scenes with Keith and Wallace, too. And having this new sort of attitude where I'm a stabilizing influence, a moral influence, now I can have scenes where me and Keith are 'against' Veronica; Where we're together in seeing the humor in her stubbornness together. Aspects that I've never really been able to be a part of because I was always so misaligned with the morality of other characters.
IBT: It'll be interesting to see Logan and Keith spending more time together since Keith's never really liked him so much.
Dohring: You'll see a whole new dynamic, even from the start. He knows he's turned around. He knows he's made a push at being better and is trying to help Veronica.
You can see Dohring reprise his role as Logan in "Veronica Mars" Season 4, which is now streaming on Hulu.
© Copyright IBTimes 2023. All rights reserved.