Viacom, Snapchat Strike Exclusive Multiyear Advertising Deal: Report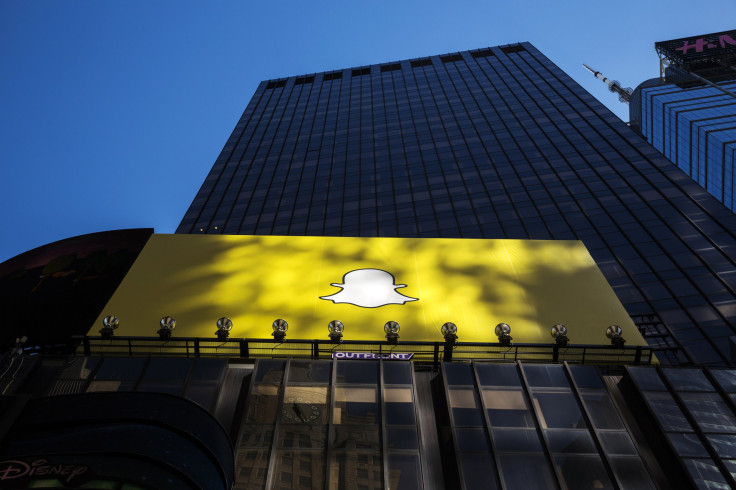 As Viacom CEO Philippe Dauman announces the company's quarterly results Tuesday, he is also expected to unveil an advertising deal with messaging app Snapchat, the Wall Street Journal reported, quoting a source familiar with the matter.
According to an email from Snapchat to International Business Times, under the multiyear deal, Viacom will have the right to sell against its own content on Snapchat, as well as Snapchat's U.S.-owned and -operated advertising inventory. That includes ads in Snapchat's unpartnered "Live Stories," which curate submitted posts from users in specific locations or during holidays. Viacom is the only television company to have this arrangement with Snapchat.
Snapchat is a mobile-based messaging app where photos, videos and messages disappear soon after they have been viewed, based on time limits set by the sender. User content that goes into the "Live Stories" section stays accessible for 24 hours. The app also has an ad-supported "Discover" section that features content from various major publishers.
Viacom already has a deal with Snapchat for the messaging platform to carry content for Viacom-owned networks, Comedy Central and MTV, on its "Discover" section. According to the Journal report, Viacom will add two new channels to the section. MTV will start a new U.S. version of its current international channel, while Comedy Central, which already has a U.S. channel, will expand to an international channel.
Snapchat has a revenue-sharing agreement with Viacom for the ads it sells. Jeff Lucas, chief of ad sales at Viacom, said both companies are targeting the same young viewers.
"We identified early on the similarities in our audience with Snapchat as they were starting out. They realized early on about our access to the ad market in terms of selling against millennials," said Lucas, who also advises Snapchat on advertising matters, the Journal reported.
Snapchat said Viacom wouldn't sell ads on the "Discover" pages of other media companies, according to the Journal.
As a testimony to its growing popularity among millenials, the White House joined Snapchat on Jan. 11. Snapchat has over 100 million daily active users and a large audience of young Americans. Over 60 percent of smartphone users between the ages of 13 and 34 in the U.S. use the app, the White House said in a blog post at the time.
© Copyright IBTimes 2023. All rights reserved.