Victoria's Secret Model Rosie Huntington-Whiteley Poses Naked, Talks About Eating Habits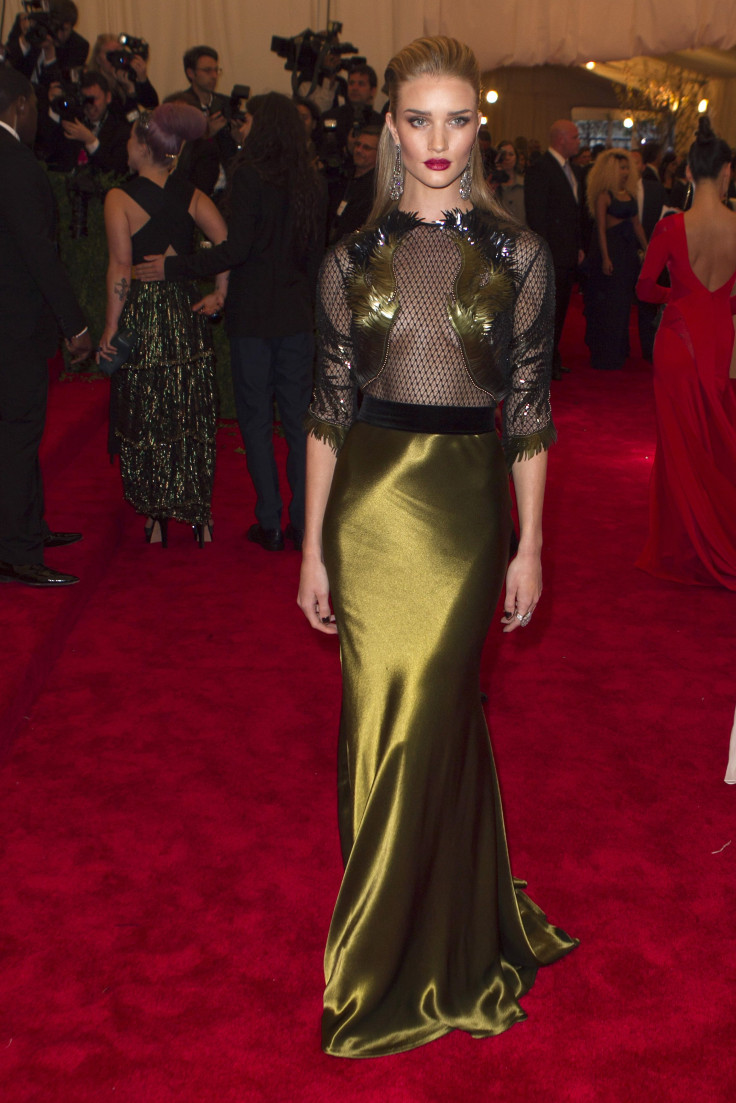 Rosie Huntington-Whiteley has stripped naked for Lui magazine. The Victoria's Secret Angel model has showed off her incredible figure as she poses naked for the French men's magazine, leaving just a little to the imagination. Photographers Luigi Murenu and Iango Henzi captured Huntington-Whiteley's seductive beauty in the pictures.
"Rosie is ultimate perfection. Sexy, intelligent, and sweet and so much fun to work with -- what more can you ask for?" Murenu told Style.com. The "Mad Max: Fury Road" actress is wearing interesting accessories as she lies on a dull yellow bean bag. A gold-colored metallic ornamental snake is perched atop her naked upper body as she shuts her eyes. Check out the picture here.
Another seductive picture shows the girlfriend of action star Jason Statham wearing a sexy black cutout bodysuit that exposes her breasts. The British model covers herself with her hands. Check picture here.
In the third shot, Huntington-Whiteley looks glamorous in a transparent Burberry trench coat, which shows off her ample skin. The model covers her private parts with her hand. The pictures also show her holding a cigarette between her brightly-colored red lips. The model-actress shared the pictures enthusiastically with her fans on Instagram by crediting the team behind her looks. "Photographed by @luigiandiango | Styling by @deborahafshani | Hair by @luigimurenu | Make Up by @georgisandev | Nails by @marisacarmichael," Huntington-Whiteley wrote.
The British model recently posed for her latest lingerie line for Marks and Spencer. The Rosie for Autograph collection designed by the actress herself, has vintage designs with lace and satin. Check out one of the designs here.
The supermodel gets her incredible figure by working out regularly and eating a healthy organic diet. To get a fit body, the model however does not starve herself and enjoys eating out too. "I don't want to be that miserable girl pushing a salad around my plate. … At home, I eat clean, organic, simple," Huntington-Whiteley told Violet Grey in a recent interview. The model with incredible figure said that she cannot have a restrictive diet. "I enjoy myself. … I couldn't live life just restrictive all the time. It's just no fun to me. That's not a way to live. It's all balance," she added.
© Copyright IBTimes 2023. All rights reserved.
FOLLOW MORE IBT NEWS ON THE BELOW CHANNELS