Victoria's Secret Model Rosie Huntington-Whiteley Posts Workout Video, Reveals Tips For Keeping Fit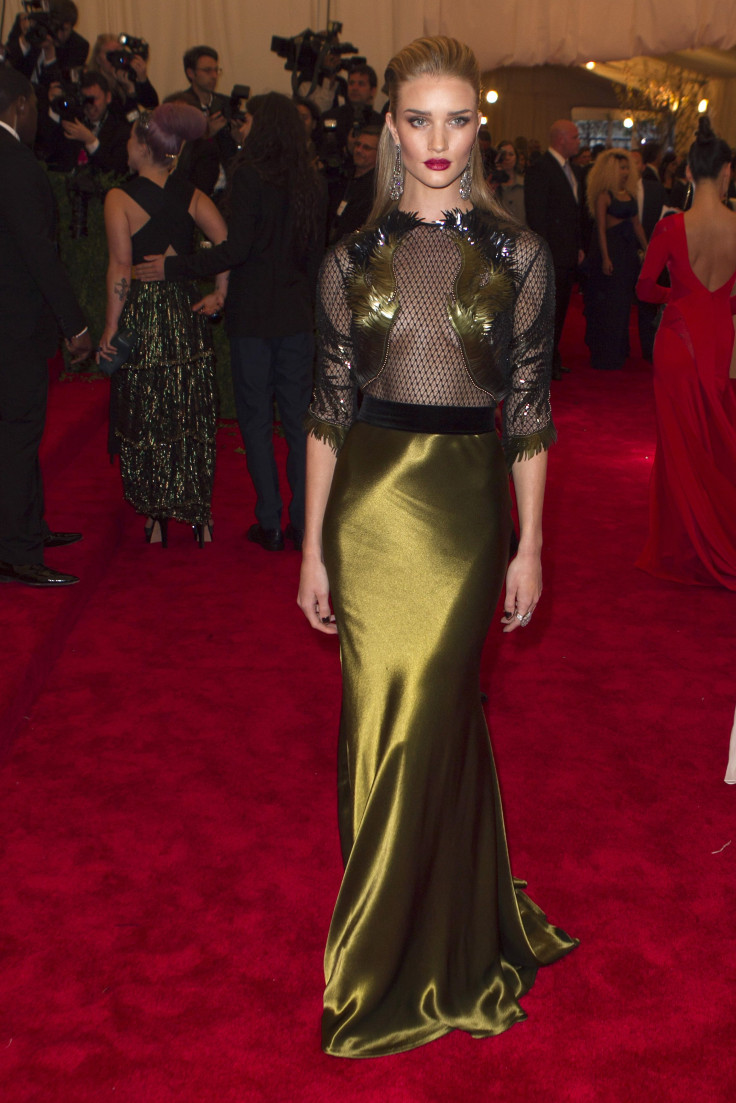 Victoria's Secret model Rosie Huntington-Whiteley has revealed the details of her daily workout routine that allow her to stay in shape. The "Mad Max: Fury Road" actress, 28, posted a video clip of her workout on her Instagram page Wednesday. She is seen working out in a gym with another woman. The video then shows Huntington-Whiteley working on her arms, legs and core muscles. She also uses some gym equipment.
Once done with the basics, the model-actress then does some pushups, leg lifts, jumps, high-kicks and crunches. She even indulges in some dance moves. There is an exercise ball that she uses to do some bends and stretches. Hollywood actor Jason Statham's girlfriend wears a black crop top and black leggings for the workout. She also wears pink and black Nike shoes.
"Sweating it out @bodybysimone with my girl @errrrrrrka #GetItGirl #Strength #Power #Vitality," the model captioned the video of her workout on the Instagram.
Though Huntington-Whiteley is serious about working out, she admitted to Harper's Bazaar magazine that she is a big foodie. The model surprised her fans by admitting that she loves "savory food—cheese, bread, pasta, French fries, bacon, pigs in a blanket! (I could just eat a plate of pigs in a blanket, and I'd be happy.)."
The blonde beauty also told the fashion magazine that she loves to go out for dinner and drinks. Her day starts with a dose of power breakfast that consists of "scrambled eggs or some yogurt with paleo granola." She also loves to have a "giant" green juice between her meals. The actress also loves to travel but due to the pressure of paparazzi, she has to get dressed. "When I'm traveling I always put an outfit on every time there's going to be paparazzi at the airport, and when I get on the plane I change and snuggle down," Huntington-Whiteley added.
© Copyright IBTimes 2023. All rights reserved.
FOLLOW MORE IBT NEWS ON THE BELOW CHANNELS