Victoria's Secret To Stop Selling Swimwear By Year End, To Promote Activewear Line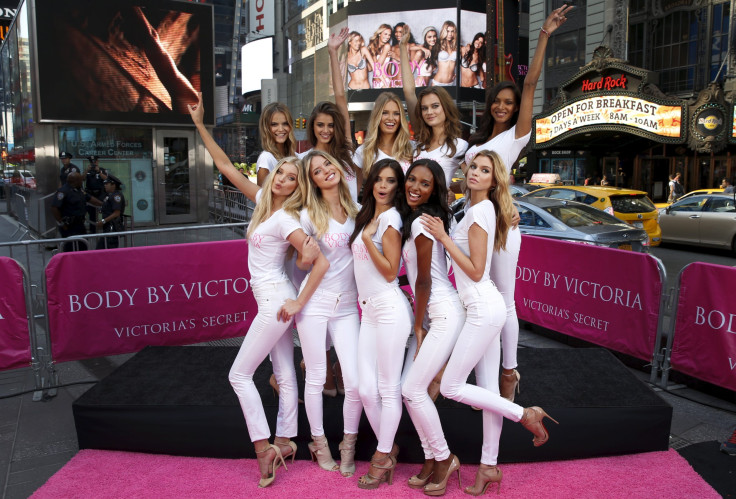 Victoria's Secret fans have some bad news in store as the lingerie brand will stop selling swimwear by the end of 2016. It comes in the heels of the company's announcement that it would be eliminating certain "merchandise categories." VS will reportedly only concentrate on its activewear line.
Victoria's Secret announced plans to restructure earlier this month. The brand said in an April 7 press release that it would focus on three "core merchandise categories" with the greatest growth potential. These include Victoria's Secret lingerie, Pink and Victoria's Secret Beauty.
VS also said that it would cut 200 jobs and eliminate other categories. However, the brand did not name swimwear specifically. According to Buzzfeed, a note from Citigroup stated that VS would stop selling its swimwear line and instead focus more on its new athleisure line. A spokesperson for VS said that it had "nothing to offer beyond our earlier release."
The insider added that more details will be unveiled on the company's May earnings. VS made around $500 million last year with its swimwear business (about 6.5 percent of its total sales). In August, the company reported lower sales in the category.
The decision of VS has come two months after Sharen Turney, former CEO of the company resigned and noted that the category was her "biggest disappointment." L Brands the parent company of VS said that in addition to slashing swimwear, it would also do away with catalogs. The company will now focus on accelerating growth by simplifying their operating model.
Meanwhile, VS debuted its "swim special" on CBS in early 2015. It showed the second edition of the swim special in March. It served as a counterpart to its well-known annual fashion show.
According to Citi analysts, swimwear had trended down over the last several years and management believed store space will be better used for VS Sport. Meanwhile, Stifel said in a note on Monday that L Brands has made slight cuts where the company was bloated.
© Copyright IBTimes 2023. All rights reserved.