VidCon 2016 Shows Online Video's Dominance Over Generation Z, And Brands Are Taking Notice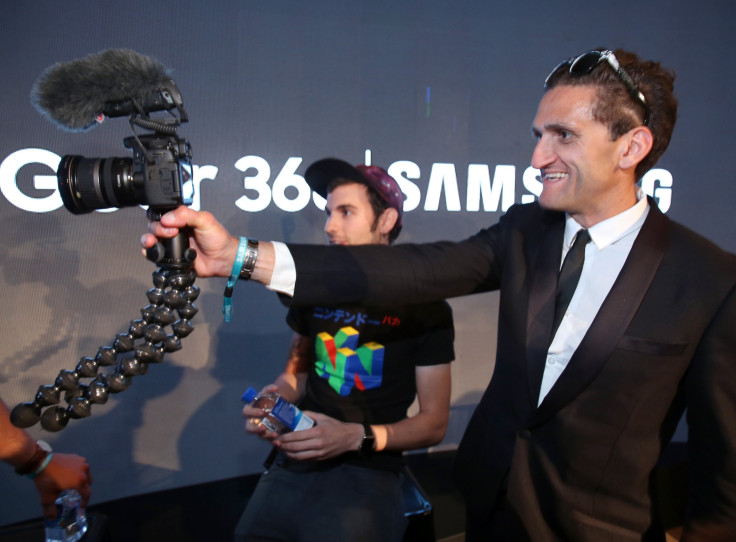 ANAHEIM, California — In many areas, digital video is increasingly in competition with TV. But that's not the case for the teen and tween demographic. There, internet video has already won.
At VidCon, the world's largest online video conference, which kicked off Thursday, there's the mild occupational hazard of spontaneous swarms of teens and tweens rushing toward and surrounding a similarly aged person with much more expensive clothing. Each one of those centers of attention is a minimedia empire with millions of subscribers — some of whom are in those swarms — and millions in revenue. But if you weren't born in the '90s, you wouldn't recognize them if they were standing in front of you, which literally happened to International Business Times on multiple occasions. The reason they are getting the TV star treatment is because the TV of teens is YouTube, and their TV stars are people like Tyler Oakley and Joey Graceffa. Who? '80s babies may never know, but cable networks and brands certainly do.
Generation Z — people with birth years starting in the mid-'90s — still consumes hours of video. A lot is mobile, but they still watch on big screens — it's just the idea of being dependent on linear TV channels for their video entertainment is as silly to them as VHF television is to us. That's why TV channels, with all the advantage of ubiquity they have, have to come to VidCon — to meet their younger audience, whatever it is, where it is.
The Food Network and HGTV might have had the most popular attraction, a make-your-own cupcake station. NBC's "American Ninja Warrior" brought its two hosts and a miniature version of its obstacle course, complete with a scaled-down warped wall. Nickelodeon had a "Legends of the Hidden Temple" VR experience and vintage '90s video arcade, where IBT played a little NBA Jam. Even PBS, the oldest school of TV networks, was there — not to try to get 13-year-olds to watch Charlie Rose — but to show off its thriving digital media channels.
Don Wilcox, a vice president of digital and marketing at PBS Digital Studios, told IBT the key to PBS' success was being the opposite of "platform agnostic." PBS for YouTube has to be different than PBS for Facebook, which is very different from broadcast PBS. Its digital networks now count 8 million subscribers across all of its channels, making it the most popular educational multi-channel network on YouTube. Wilcox said it's about designing PBS' digital offerings specifically for the Snapchat generation — while being mindful that PBS is the most trusted name in TV.
"We speak their language and follow formats they like," Wilcox said.
One of the early popular digital ventures PBS did was what Wilcox called "remixes," which involved things like Julia Child in auto-tune. But there's a lot of serious stuff too, like one of its most popular online shows, "It's Okay To Be Smart." And while Wilcox said linear TV, particularly public television, has to appeal to a broader audience, digital formats allow PBS to go after youngsters with particular passions without having to provide "something for everyone."
"With YouTube, we can super-serve fan bases with specific interests," he said.
Teen-friendly brands also have to find their teen customers, so names from SweeTarts to M&M's and of course, Taco Bell, represented at VidCon with their own attractions, from a Plinko-type maze that was part of a custom SweeTarts gummies contraption to a taco truck booth where fans acted out clues written on hot sauce packets.
"Brands through traditional media companies don't have that Generation Z audience," said JC Cangilla, the head of business development at New Form Digital, a company that produces scripted original series with YouTube and other digital video stars and distributes them on platforms such as Verizon's Go90.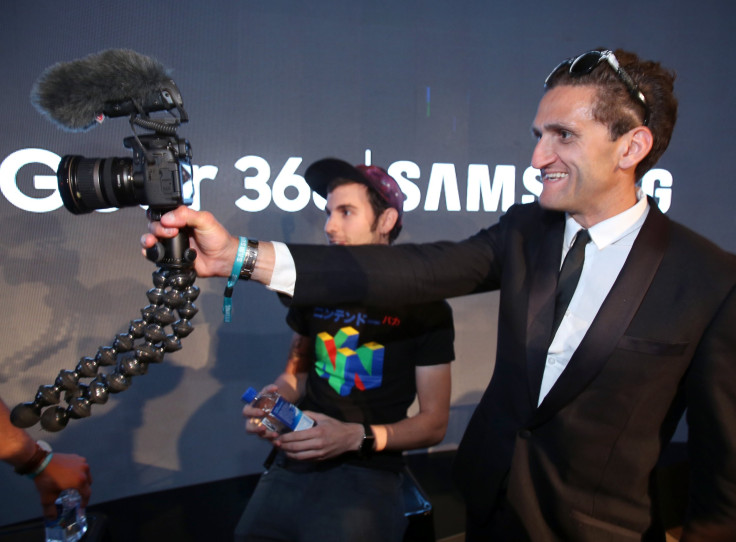 Colin Petrie-Norris is the CEO of Xumo, which is a free, ad-supported over-the-top service that's now integrated with several brands of TV, including Panasonic, LG and Vizio, which basically puts digital channels on the same plane as terrestrial or cable channels. On Xumo, going from NBC to a purely digital channel such as Jukin Media's FailArmy or BuzzFeed Video is the same as flipping from NBC to FOX on a regular TV, as Petrie-Norris demonstrated for IBT. And while each channel has its assigned slot, with longstanding linear channels having the advantage of lower numbers, Xumo allows the user to program 20 favorites that appear at the top of the list and can be any combination of broadcast, cable and digital networks.
At the opening day's closing keynote, YouTube CEO Susan Wojcicki introduced mobile live streaming and celebrated YouTube's increasing share of traffic from the living room — where TV first established its dominance in 20th century American life.
"Last year, TVs were our fastest source of watchtime growth," she said. "So what are people watching in the living room? The same things they always watched: late-night shows like Jimmy Fallon and John Oliver, fitness and travel videos. What's new is that now that's alongside all of YouTube's talented endemic creators, many of whom are at VidCon with us today. It's clear that digital media and traditional linear media are blending together."
© Copyright IBTimes 2023. All rights reserved.