VIDEO Fan Charges French Open Court Men's Final With Flare; Nadal, Ferrer Unhurt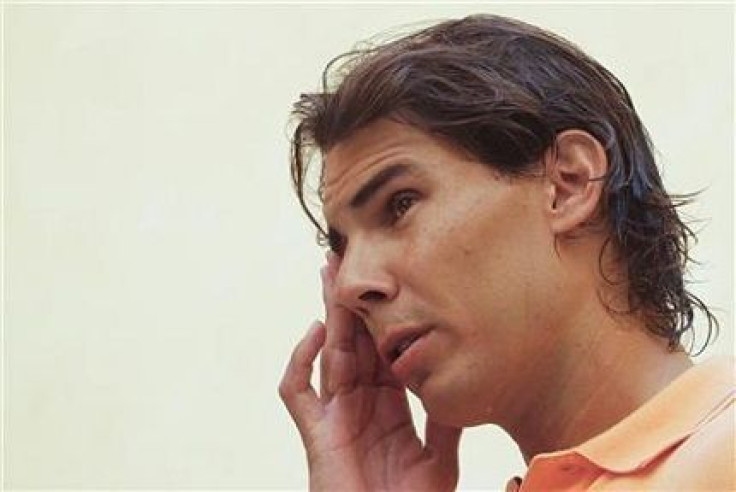 The men's French Open final should be remembered for Rafael Nadal winning his eighth title in Paris, but it will instead be marred by one fan's deranged actions.
Nadal was up 5-1 in the second set and cruising to victory over Spanish compatriot David Ferrer, when a fan charged the clay court and ran down the sidelines towards.
Running toward Nadal's side, the fan was shirtless had wore some kind of mask, while brandishing a lit, red flare like a torch.
As the video taken via Business Insider shows, the fan was running towards Nadal's side of the court, but security stopped him before he could cause any more of a ruckus.
After the fan was tackled behind the barrier, the flare managed to ignite a towel, creating a very small fire that was quickly extinguished. Reuters India first reported that the man was a protester, but for what cause is unclear.
Another shirtless man in the background of the video appears to be taken into custody by security, but he did not make it onto the court.
The unsettling event reminded NBC's commentators of the Monica Seles stabbing that took place 20 years ago at the French.
Neither Ferrer nor Nadal was hurt.
Nadal went on to win 6-3, 6-2, 6-3 in a dominating performance where he was rarely in any sort trouble.
The 27-year-old has recovered from a seven month lay off from last season, and has now won seven singles titles this year. Nadal also improved his career record at the French to 59-1.
© Copyright IBTimes 2023. All rights reserved.