VIDEO Germany Player Concussion: Christoph Kramer Taken Out Of World Cup Final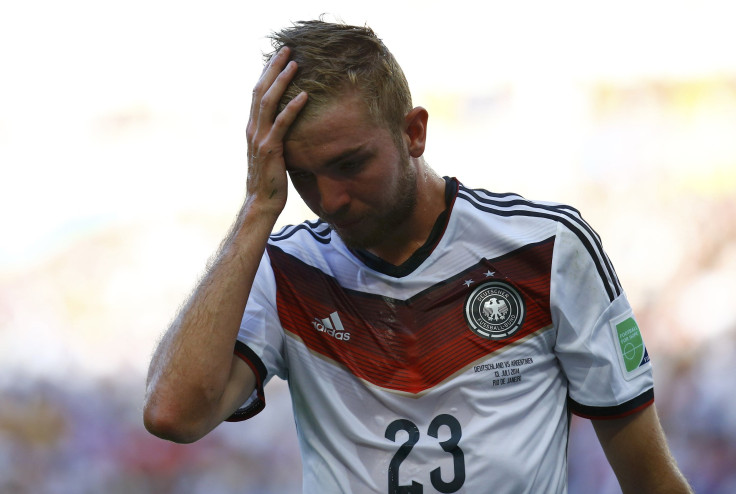 It took 15 minutes after a nasty collision for German midfielder Christoph Kramer to be taken out of the World Cup final against Argentina Sunday, but should he have come off sooner?
Making only his fifth international appearance, Kramer was a late addition to the starting lineup after regular starter Sami Khedira suffered an injury during warmups just before the deciding match.
In the 16th minute Kramer went down after he was blindsided by a shoulder to the head from Argentine Ezequiel Garay.
Kramer sort of floated to the ground, and was in clear pain until team trainers checked him out. Though he looked woozy and dazed to most everyone watching the match at home, Kramer played on.
After about 15 minutes Kramer was helped off the pitch, with Germany bringing on Andre Schurrle. While there has been no official word that Kramer suffered a concussion, he at least injured his head and didn't appear fit to continue.
Concussions and how teams allow players to continue playing even when they have suffered them, have been highly contentious issues during this World Cup.
FIFA will have to address it well before the next Cup in Russia in 2018.
© Copyright IBTimes 2023. All rights reserved.