'No Inkling On Final 23' For FIFA Women's World Cup Roster, Says Philippine Football Chief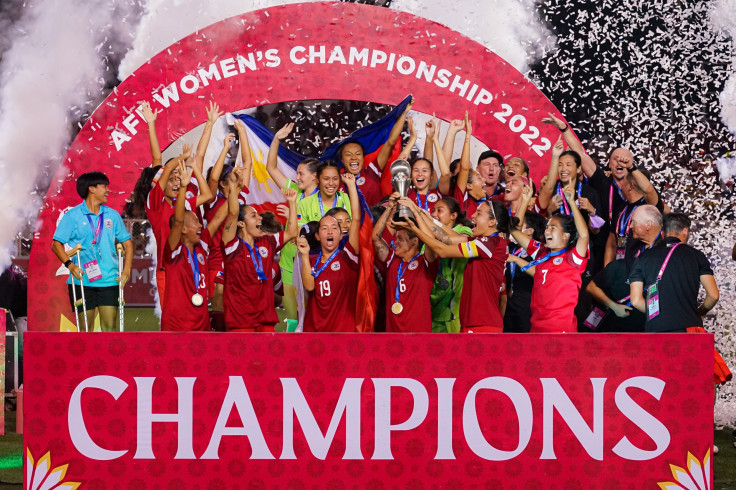 KEY POINTS
The Philippines booked its first-ever World Cup appearance by way of their women's team
PFF general secretary Edwin Gastanes confirms that all players will be competing for their spots
Haiti, Morocco, Panama and four other countries will also make their Women's World Cup debut
The Philippines booked its first-ever appearance in the World Cup by way of their women's national football team, but no one is assured of their spot regardless of their accomplishments.
The International Business Times spoke with Philippine Football Federation (PFF) general secretary Atty. Edwin Gastanes during the FIFA Women's World Cup Trophy Tour at the Glorietta Activity Center in Makati City, Philippines.
"We have no inkling on who will be the final 23. I know for a fact that we have about 33 to 36 players in the pool. No one is certain of their slot there. They're all vying for it, fighting for their positions," Gastanes said.
"I think some of the veterans will be there and some of the new ones also," he later added when pressed for a definitive answer.
The Philippines women's national football team, better known by their nickname of "Filipinas", locked their spot in the global soccer tourney after advancing to the semifinals of the 2022 Asian cup where they defeated Thailand, Indonesia and Chinese Taipei before eventually falling to South Korea.
With their spot secured, the Filipinas' focus turned to the 2022 AFF Women's Championship where they took home the trophy for the very first time with a 3-0 thrashing of Southeast Asian rival Thailand in the finals.
Gastanes, 64, has been the PFF's general secretary since February 15, 2013 and has seen all the downs that led to the current upwards trajectory that the Filipinas, and Philippines soccer in general, is on.
"We planned and hope for this about six, seven years ago and we kept on pushing. We assigned our resources properly, acquired sponsors and private individuals and we just focused on qualifying for the World Cup. We're blessed by God that our team is there. It's our gift to the Filipino nation and the Filipinos abroad," Gastanes beamingly told IBTimes.
Looking ahead to the challenges that await them on the biggest stage for soccer, Gastanes acknowledged that their players having duties with their international clubs is their biggest hurdle right now, but they plan to address it by getting to New Zealand two weeks prior to the start of the Women's World Cup.
The Philippines will not be alone in making their maiden debut as Haiti, Morocco, Panama, Portugal, Ireland, Vietnam and Zambia will be joining them.
The 2023 FIFA Women's World Cup will take place from July 20 to August 20 with games set to be held in Sydney, Brisbane, Melbourne, Perth and Adelaide in Australia and also in New Zealand cities of Auckland, Wellington, Dunedin, Hamilton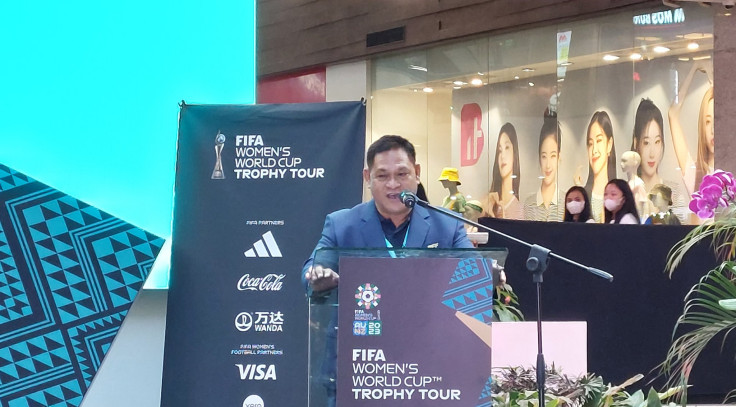 © Copyright IBTimes 2023. All rights reserved.