Video Of Police Officer Slamming Arrested Teen On Ground Sparks Uproar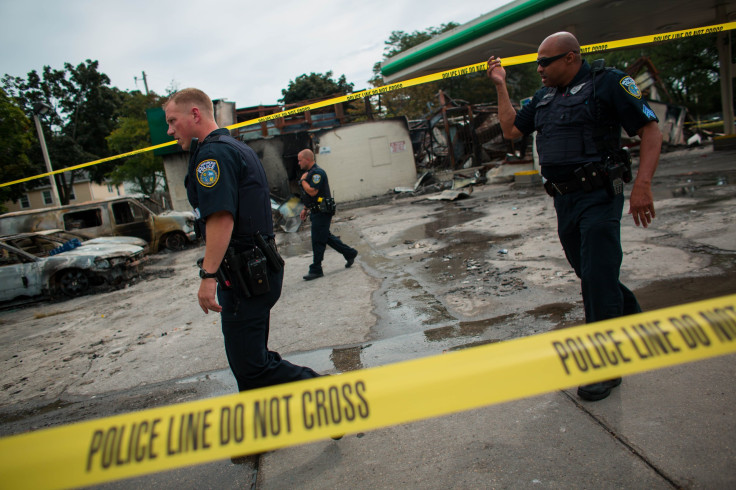 Video footage of a high school student being slammed to the ground on campus by a police officer during an arrest Friday has angered a California community, with some planning to protest the school.
The incident in question apparently took place after officers arrived at Helix Charter High School near San Diego in response to a call that a suspended female student had refused to leave the campus.
Onlookers captured the altercation in a 30-second clip viewed over 52,000 times on Facebook as of Monday. Video of the incident sparked outrage among parents, students and members of the community who planned to rally outside the campus Monday morning.
In the video, a school official can be seen attempting to get the unidentified 17-year-old to vacate the premises. When she refused to leave, a police officer placed her in handcuffs and escorted her to the school's office, according to police. The officer then tossed the student over his shoulder and onto the sidewalk. According to witnesses, the officer had forced the teen to the ground several times.
"As they were walking, the student became non-compliant on two separate occasions and made an attempt to free herself by pulling away from the officer,'' La Mesa police Chief Walt Vasquez said in a statement to the Los Angeles Times Sunday. "To prevent the student from escaping, the officer forced the student to the ground."
Community member Aeiramique Blake, on behalf of the teen's parents, said that police had misconstrued the confrontation. The student was serving an in-school suspension for lateness when she told her instructor that she wasn't feeling well. The teacher ignored the teen and allegedly accused her of being under the influence, Blake said. The instructor then searched her bag and discovered pepper spray. The teacher deemed the pepper spray a weapon and requested that the teen exit the classroom.
La Mesa police have opened an investigation regarding the force used during the arrest. Meanwhile, parents are expected to protest and have asked the department to ban the officer in question from patroling schools indefinitely.
"No matter what was done or not done, that was not the appropriate way to handle a young lady," Blake said. "The community is completely outraged."
© Copyright IBTimes 2023. All rights reserved.
FOLLOW MORE IBT NEWS ON THE BELOW CHANNELS