Laquan McDonald Shooting: Burger King Security Video Police Tampering Dispute Continues With New Images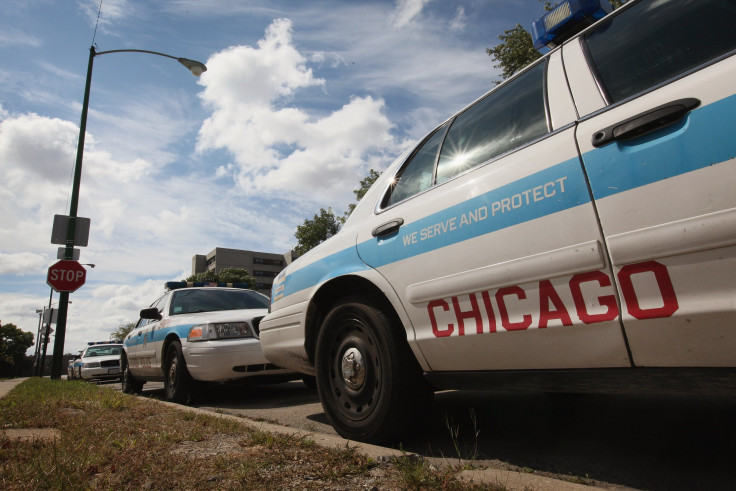 Security camera footage released Monday shows that police visited a Burger King restaurant near the site where Laquan McDonald was fatally shot in Chicago in October 2014. But despite assertions from a restaurant employee that police tampered with the footage from the night of the shooting -- claims that the Chicago Police Department has denied -- no evidence of tampering was discovered, authorities said.
Surveillance video still images obtained by NBC Chicago show what the news organization said is at least one police officer entering the restaurant and approaching the security camera's computer terminal following the slaying of McDonald, a 17-year-old youth. McDonald was killed by police gunfire in the middle of Pulaski Road, not far from the restaurant.
Jay Darshane, a manager of the restaurant, said he told a grand jury this week that police had altered images in the surveillance video, which captured the moments before McDonald was shot, USA Today reported. "We had no idea they were going to sit there and delete files," Darshane told NBC Chicago. "I mean, we were just trying to help the police officers."
But authorities denied Darshane's account of what happened. Anita Alvarez, state's attorney for Cook County, said the investigation revealed that the footage had not been altered. In addition, an FBI forensic analysis also found "absolutely no evidence of tampering," the Chicago Sun-Times reported.
After the slaying, rumors circulated that the footage contained an 86-minute gap and that police officers were at the Burger King for two hours the night McDonald was shot by Chicago police Officer Jason Van Dyke. The officer was charged with first-degree murder Tuesday in the death of McDonald, and has since been released on bail.
"The district manager told us it was deleted," said Jeffrey Neslund, an attorney for the McDonald family. "It is curious that there were 86 minutes missing. We don't know for a matter of certainty what happened to the Burger King video, but we know what the employees told us."
© Copyright IBTimes 2023. All rights reserved.