Video Shows Delivery Man Bashed In Head With Traffic Divider In Unprovoked Attack
KEY POINTS
A man approached a 47-year-old food delivery worker with a traffic divider and struck him on the head in Manhattan last Thursday
The victim said the assailant laughed as he attempted to flee the scene of the attack
Police are offering a reward of up to $3,500 for information that can lead to the assailant's arrest
Police are on the lookout for an assailant who was caught on camera attacking a 47-year-old food delivery man unprovoked last week in Manhattan, New York.
Surveillance footage of the incident released by the New York City Police Department Wednesday showed the attacker approaching the victim with a traffic divider in hand before striking him on the head with the hard plastic object. The victim then fell to the street pavement with his bike as the assailant quickly attempted to flee the scene.
According to police, the assault occurred last Thursday shortly before 9 p.m. in front of 428 West 47th Street in Midtown Manhattan.
"The next thing I realized, I was on the floor. I felt like my head, my skull, was crushed," the victim, identified as food delivery worker Onde Unaler, told WCBS-TV.
The attack left Unaler needing six stitches, but he said it was more painful to know that the assailant allegedly ran off laughing after striking him.
"He's so young. He has a life. He has a future in front of him. So whatever his reason to do that... it's so wrong," Unaler said.
Unaler was already back on his bike days after the attack, saying, "Since that day, I'm on the street. Sometimes that feeling says, 'look around.' I never, ever felt like that before."
According to Unaler, he lost his previous job as a cook during the COVID-19 pandemic and has since started to work in food delivery. He said that even though he still feels uneasy after the attack, he has to set aside his fear in order to support his family.
Police are offering a reward of up to $3,500 for anyone who submits a tip that can help identify the attacker, who was last seen running on Ninth Avenue toward 42nd Street.
Do you have information about a crime? Provide it to us anonymously and receive UP TO $3500 for a tip that leads to an arrest and indictment. Call 800-577-TIPS.
A similar incident was reported by NYPD in the same week as Unaler's attack, which involved a 48-year-old Asian man losing part of his finger in another unprovoked attack in Hell's Kitchen.
The assailant allegedly punched the victim on the corner of West 43rd Street and 11th Avenue around 10 a.m. and shouted, "Go back to your country!" Afterward, he then proceeded to bite two fingers on the man's left hand, which police said caused "the middle fingertip to be severed."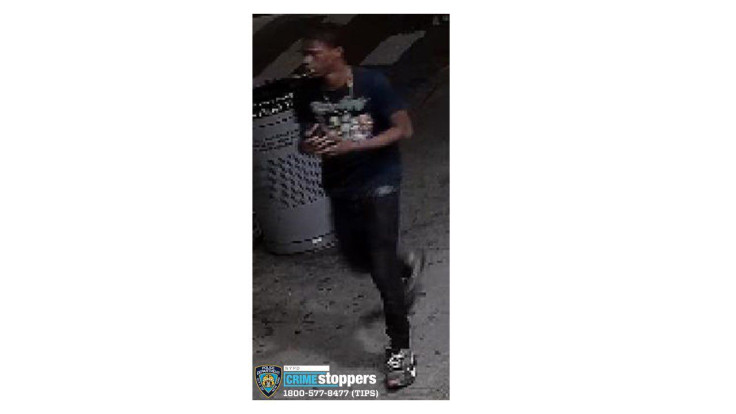 © Copyright IBTimes 2023. All rights reserved.