'The View' Cast Speaks Out About Kelly Osbourne's Controversial Latino-Americans Statement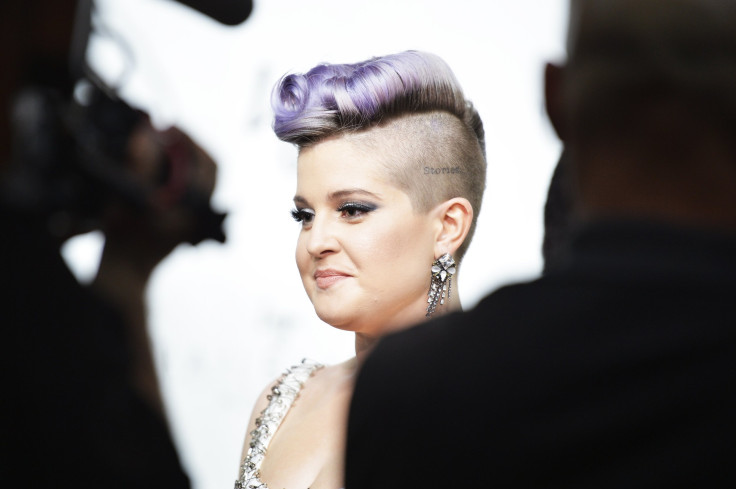 Kelly Osbourne made some serious waves on "The View" Tuesday when she let some racist comments slip during a discussion about Republican presidential candidate Donald Trump's poll numbers. After the backlash, the ladies of "The View" were forced to comment on the matter at the top of Wednesday's episode.
Whoopi Goldberg, Nicolle Wallace, Raven-Symone, Michelle Collins and guest co-host Sara Haines took the stage and immediately opened the show by addressing the previous episode's big moment. Osbourne, who was absent from the latest installment, previously upset viewers by making a controverial comment when discussing Trump's view of Mexican immigrants, saying, "If you kick every Latino out of this country, then who is going to be cleaning your toilet, Donald Trump?"
The comment shocked most of the panel, especially Rosie Perez, as well as many viewers. With the giant elephant in the room, Goldberg was the first to get the ball rolling on Wednesday in getting a dialogue going about it.
"Even if you missed yesterday's episode, I want to start by making something clear," she said. "The point she was trying to make was that Donald Trump's stance on immigration will only hurt the people he's counting on."
Ultimately, she and the rest of the panelists preached forgiveness for Osbourne's comments highlighting the fact that just because someone says something irresponsible that doesn't mean racism is in that person's heart. Symone was next to defend Osbourne, saying that she's close personal friends with her and doesn't believe that friendship would be possible if she was a racist.
"Sometimes you step in dog doo, it doesn't make you racist. Sometimes your head works faster than your mouth," Goldberg continued. "If you've ever met a racist, they're pretty clear, it's pretty clear."
Interestingly enough, Perez was not on Wednesday's panel. Viewers were told that she had taken the day off prior to the Osbourne controversy. However, she did take time out of Tuesday's episode to forgive Osbourne live on air. Following her appearance and forgiveness by the panel, Osbourne released a statement to Facebook addressing the issue, saying that she'd apologize if her words offended anyone, but refused to admit that she is a racist.
"In this particular case I will take responsibility for my poor choice of words but I will not apologize for being a racist as I am NOT," Osbourne wrote. "I whole-hearted f---ed up today. I don't want to bulls--- anyone with lame excuses."
The ladies of "The View" ended their discussion by bringing up Giuliana Rancic and the racist comments that got her into trouble last winter. Osbourne was her co-host at the time on E!'s "Fashion Police" and made a very public exit from the show after Rancic's similar flub. Without taking sides on the issue, Goldberg and crew simply reminded the audience that one comment does not equate to a racist person.
© Copyright IBTimes 2023. All rights reserved.