'Vikings' Season 3 Spoilers: George Blagden Teases Athelstan's Death Will Have 'Strong' Effect On Paris Raid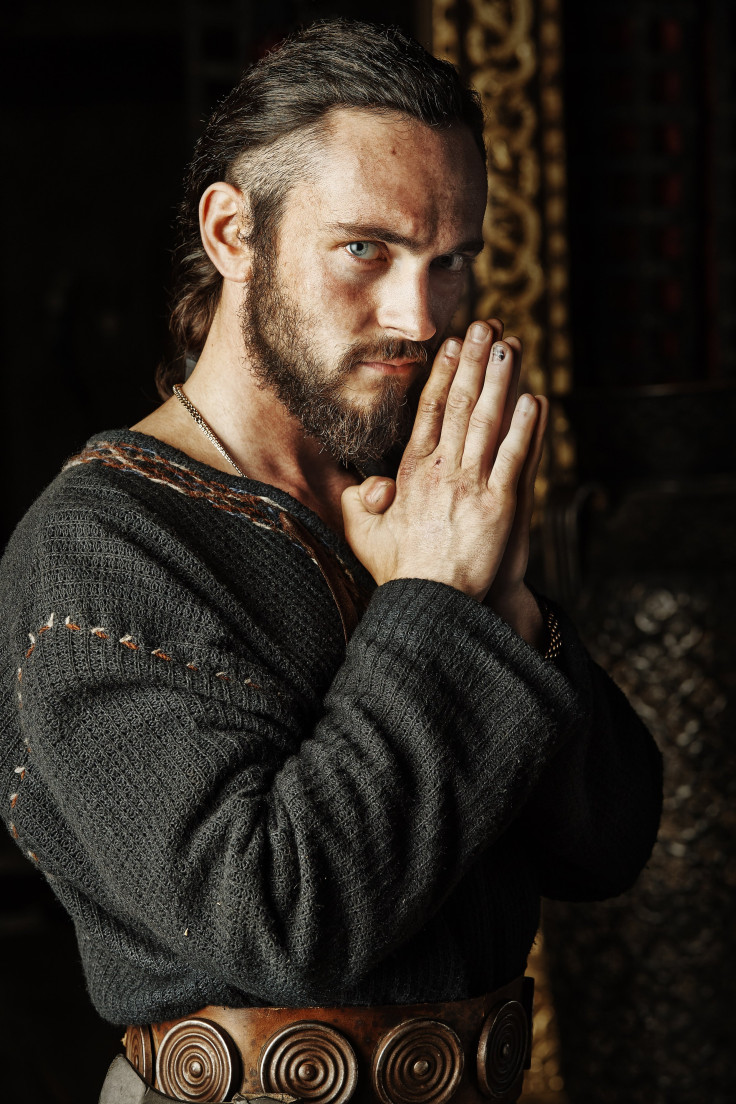 It's been a rough week for "Vikings" fans to say the least. During Season 3, episode 6 of the hit History Channel drama, viewers said goodbye to a beloved character: Athelstan, played by George Blagden.
The priest met his fate after a spiritual epiphany, one that resulted in his rebirth into the Christian faith. It was his reawakening that eventually led to his gruesome, shocking demise. After Ragnar's (Travis Fimmel) most trusted friend proclaimed his devotion to God, Floki (Gustaf Skarsgård) decided to pay homage to his -- by killing the monk he was convinced had a manipulative hold over the king. So, with the swift swing of his battle-ax, Floki killed the cherished character in cold blood.
Although the priest is dead, his presence will still be felt throughout the remainder of the third season, thanks to show creator Michael Hirst, Blagden told International Business Times.
"Michael said to me, even though he didn't tell me what was going to happen to the rest of season three, that he would find it very difficult to not have Athelstan as a very strong presence and central theme going forward," Blagden said.
The actor, now at work on "Versailles," a series for French TV, explained that Athelstan will continue to "affect all of the characters' relationships" as they try to move past his heart-wrenching death. "So, I would like to think maybe he's still a driving force in the narrative as a character even though he's no longer there," he said. "And I think a lot of the decisions and choices that the characters have to make as they go forward into Paris, the raid on Paris and dealing with the relationships abroad -- I would like to think that Athelstan has a part to play in all of that."
And it looks like he will! A sneak peek clip from episode 7, titled "Paris," hints that Ragnar and Floki will be coping with their recent loss in very different ways. While Ragnar grieves over the death of his friend, Floki will be quick to move on: "We will manage without him," he says to Ragnar after the king questions the success of their Paris raid without his insightful companion.
Blagden had one thing to say to "Vikings" fans contemplating abandoning the series after the murder of a favorite character. "If some people are serious about not tuning in because of [Athelstan's death], then they should tune in," he said with a laugh. "They should tune in next week."
"Vikings" Season 3, episode 7, airs Thursday, April 2, at 10 p.m. EDT on History Channel.
© Copyright IBTimes 2023. All rights reserved.
FOLLOW MORE IBT NEWS ON THE BELOW CHANNELS