Vilma Soltesz, 425-Pound Woman, Dies After Airlines Said She Was Too Obese To Fly, Husband To Sue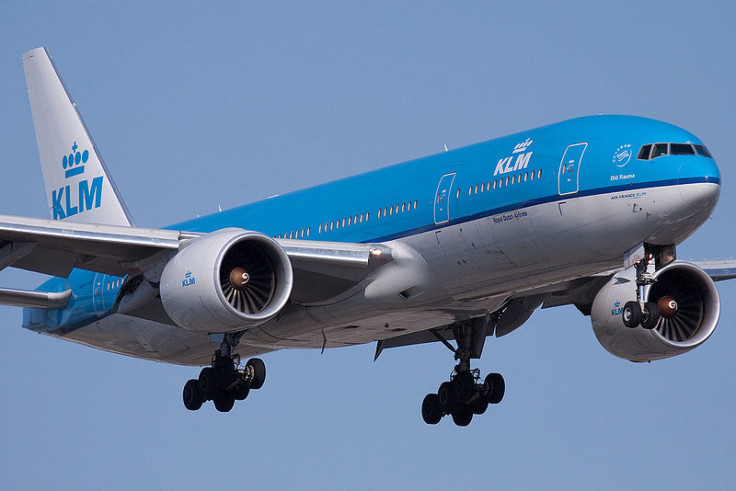 Janos Soltesz, the husband of 425-pound Vilma Soltesz, is planning to sue several airlines after she was denied a seat because of her size, which he claims led to her untimely death.
Vilma Soltesz died Oct. 24 in Europe after three airlines -- Delta, KLM and Lufthansa -- said they couldn't accommodate her on a return flight to New York. She had been planning to return home to New York to be treated for her diabetes and kidney disease, ABC News reported.
However, Soltesz died from complications stemming from her illness before the family could find her a flight, which took nine days, according to a family attorney.
Janos and Vilma had flown to Budapest, Hungary, on Sept. 17, where they stayed for three weeks at a vacation home near their birthplace. Vilma had flown to the destination on a connecting Delta and KLM flight, for which she had purchased two seats for herself. Soltesz's attorney said the couple had "no issues at all" and were asked about return flights so the airline could make proper arrangements.
But then on Oct. 15, when Soltesz tried to return home, KLM in Budapest reportedly denied her.
"She was first waiting in the airport for five hours, they then told her they wouldn't accept her on the plane but that she should drive to Prague," Holly Ronai, the lawyer representing Janos Soltesz, told CBS New York. "She drove to Prague and they put her on the seat and they couldn't belt her in, so the captain came out of the cockpit and made her get off."
CBS reported that Lufthansa Airlines in Frankfurt also denied her a seat, saying she was "not allowed on the flight when she didn't fit in a three-seat gap."
"After several time-consuming attempts, it was decided that for the safety of this passenger and the 140 fellow passengers, Lufthansa had to deny transportation of the passenger," Lufthansa said in a statement. "In order to avoid further delays that would have resulted in missed connections and severe inconvenience for other customers on board, this decision was unavoidable."
KLM spokeswoman Ellen van Ginkel told Radar Online that "it appeared on the passenger's return that it was not physically possible for her to board the aircraft, despite every effort made by KLM to this end. A seat or belt extender did not offer a solution, either."
Delta spokesman Russel Cason told ABC News that Delta was simply unable to accommodate her.
"Despite a determined good-faith effort by Delta in Prague, we were also physically unable to board her on our aircraft on Oct. 16. For this reason, there was never an issue with the use of seat-belt extenders," he said, adding, "Sincere condolences."
Now, Janos Soltesz is planning to sue all three airlines for his wife's death from kidney failure in Hungary on Oct. 24.
"There was simply no legitimate reason in this instance for denying her boarding or forcing her to disembark," Ostrov-Ronai told ABC News. "Their failure to make the simple accommodations, that had been made prior, led to Vilma's death. This is not best efforts in any regard."
Ostrov-Ronai called the death "preventable," saying she believes the airlines "didn't want to be inconvenienced."
© Copyright IBTimes 2023. All rights reserved.