'Vinyl' Star Susan Heyward Discusses The Role Of Women In New HBO Series, Martin Scorsese, And 'Powers' Season 2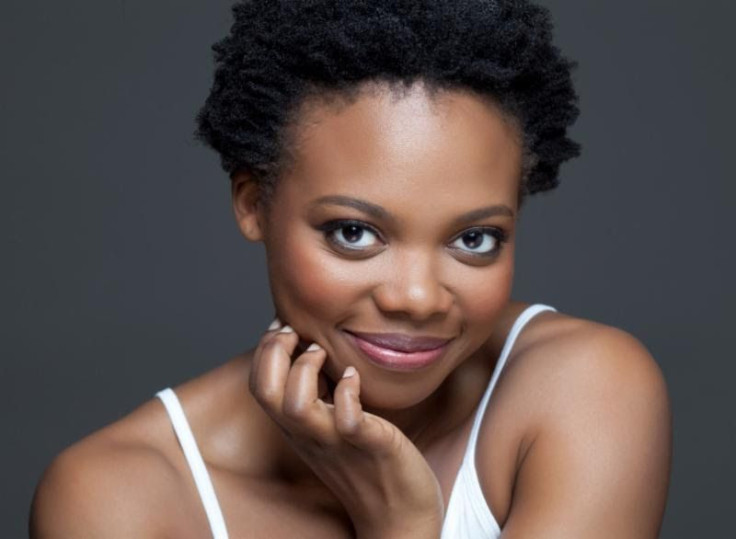 The last time legendary director Martin Scorsese and HBO teamed up for an original drama series, the result was "Boardwalk Empire," which created legions of happy fans and critics. That bodes well for the pair's new venture, "Vinyl," an expose of the New York City music industry that was co-executive produced by Mick Jagger. The series, which premieres Feb. 14, 2016, is primed to take the grungy world of sex, drugs, and rock 'n' roll to the small screen.
Actress Susan Heyward (Sony's "Powers") plays music biz secretary Cece on the new show. Heyward spoke with International Business Times to tease her role on the series, talk about working with Martin Scorsese, and discuss the role of women in the show's male dominated world.
International Business Times: Can you tell me about your role in "Vinyl"?
Susan Heyward: So, "Vinyl" takes place in 1973 and follows the story of Richie Finestra, played by the singular Bobby Canavale, right when he is about to sell his music company. We find him in a place where life is sweet and he can totally pull back and retire, but that Rock 'n' Roll sensibility lures him back.
I play Cece Matthews, his personal secretary who knows how everything works and is kind of the hands behind the genius. She is ready for the place to be sold, though, because they are all going to make out and she is going to sail off into the sunset, but she is right there when Richie decides not to sell the company. Then, of course, all hell breaks loose.
IBT: Were Mick Jagger or Martin Scorsese a part of the audition process for you?
Heyward: They were not, but I actually got one of those message where you say, "Did that really happen?" The rumor was, "Well, you are Marty's first choice, so stick by the phone," and I was like, "What? Ok." But I didn't meet either of them at that point. It was all over video.
IBT: Hearing about your role reminds me of "Mad Men," another show about a white male dominated world, and how that showed used minor characters that could have been throwaway, one-dimensional characters, like secretaries or housekeepers, to explore the perspective of women or people of color in that world. Is that true here in "Vinyl" too?
Heyward: Absolutely! There is so much that can be communicated without words, so just having a person in the room with Richie when they are saying some of the things that were ok to say at the time and just a look or a gasp or rolling your eyes can say so much about the experience of being in that environment and really how far we have come. Sometimes I get frustrated with our problems as a culture because, you know, everybody has that big American dream of equality for everyone and it is happening, but the process can be really slow. So, it's nice to have works of art like this where you can look back at the progress we have made, but then keep going.
IBT: Does the show confront those issues head on or is more in the background like you are describing?
Heyward: I think both. With Cece it is more said without words, but Olivia Wilde's work is amazing and her relationship with Bobby -- how the show treats their marriage is incredibly topical about the women's liberation movement at the time and what women had to go through in order to take control of their lives and the choices that they had. It is in the DNA of the show to address all of those issues.
Watch the trailer for "Vinyl" below:
IBT: It sounds like the attention to detail in terms of re-creating 1970s New York City was pretty thorough. What was that experience like as an actor?
Heyward: It was pretty mind blowing. It kind of hit me like a train because by the time I came into the process as an actor the hair people had done so much research and the costume people had done so much research and the production crew, so there is so much momentum already to get caught up in. You listen to the music of the time, you read about the culture that was developing at the time and you get to collaborate with these amazing people who built the world for you to step into. Every day we would have these fitting and they would bring in clothes from California and the best thrift stores in the country. It was really mind blowing.
IBT: Drug use seems like it is going to be a major force on this show and the trailer teases a lot of debauchery and wild live music scenes. What was it like filming some of those more intense or elaborate scenes?
Heyward: Well, the decision was made not to have Cece be a part of that world at the top. Her domain is really the office. She is on the business side, so I only got to be a part of one concert scene, which, believe me, I was jealous about! I was on set and people were like, "Were you at the other concert we filmed?" And I was like, "No guys, I wasn't. Thanks for reminding me."
The concert I did go to, though, there was just this incredible momentum and by the time we got to set it felt like it was unstoppable and you just had to catch the moment. We created the stuff that Richie talks about in the show with music -- it makes you move and dance and you have to respond to what is going on.
IBT: Do you have any stories from being directed by Scorsese?
Heyward: No? He is really smart about delegating, so I think the one thing I will never quite forget is trying to tag a scene at the end, living in the moment when the camera is still rolling and just trying to make up something. So, I did that a couple of times and one of the first things he said to me is he came over and said, "Hey, don't do that." In one way it was actually kind of freeing because he knows what he wants and knows when he has it and I can just stick to the script and the moments we have created instead of reaching for the next. So, that was new. I said, "I'll take a step back."
IBT: I read that Mick Jagger pitched this show to Scorsese as a gangster movie set in the music business. Does the show have that kind of feel or that kind of arc to it?
Heyward: From what I have seen they were really successful at that. Richie has his boys with him and it does feel like them against the world. So, there is definitely an air of secrecy. It's that feeling of us against the world and we are going to do whatever we have to do to make the outcome we want happen. So, the moralization and guilt that might stop other people does not work here.
IBT: You are also working on Season 2 of "Powers." Is there anything you want to tease for fans?
Heyward: I can try, but every scene is a spoiler. I would say that it is closer to the spirit of the comic than last year and they are going to see some things that they recognize that we didn't get to in Season 1. To people that hung in there with us in Season 1 and said "When are we going to see the 'Powers' universe develop?" I think we got closer to that.
"Vinyl" premieres on HBO on Feb. 14, 2016.
© Copyright IBTimes 2023. All rights reserved.