Viola Davis Thanks Fans For Support Following Reaction To Emotional Emmy Acceptance Speech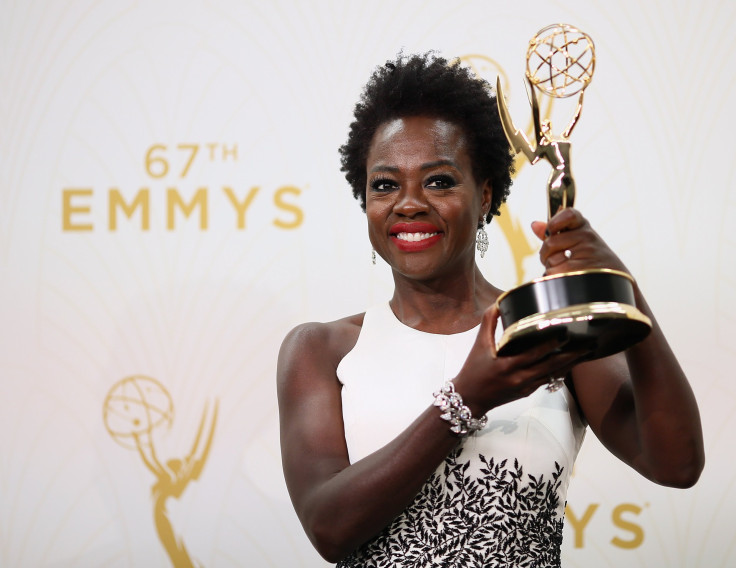 Viola Davis's speech while accepting the award for Outstanding Lead Actress in a Drama Series at the 2015 Primetime Emmy Awards was so good that people ended up thanking her instead! Now the "How to Get Away with Murder" star is thanking people again, this time not in a speech, but on Twitter, acknowledging the reactions fan had to her stirring Emmy win.
The reaction to Davis' emotional and inspirational Emmy acceptance speech had the Internet buzzing. The Oscar-nominated actress was commended for giving nods to other women of color on television and for calling for more equality of opportunity in television casting. The response to her speech was so overwhelming that Davis felt compelled to say something to her fans.
In her Emmy speech Sunday, Davis quoted civil rights leader Harriet Tubman before making a point about diversity in Hollywood.
"'In my mind, I see a line and over that line I see green fields and lovely flowers and beautiful, white women with their arms stretched out to me over that line, but I can't seem to get there no how. I can't seem to get over that line.' That was Harriet Tubman in the 1800s," said Davis. "And let me tell you sometimes the only thing that separates women of color from anyone else is opportunity. You cannot win an Emmy for roles that are simply not there."
Not even her fellow category nominee Taraji P. Henson ("Empire") could complain about Davis' win after the tearful acceptance speech, telling Ellen Degeneres Monday on "Ellen," "I just think the universe orders up what it needs when it needs it — and I think the world needed to hear what she had to say."
Davis had given shout-outs to many other African-American actresses during her speech, including Gabrielle Union, Nikki Beharie, Kerry Washington and Meagan Good, many of whom reached out on Twitter to thank Davis for the recognition.
Davis won the award over Henson from "Empire," Claire Danes from "Homeland," Robin Wright from "House of Cards," Elisabeth Olson from "Mad Men" and Tatiana Maslany from "Orphan Black."
Watch Viola Davis' Emmy acceptance speech below:
© Copyright IBTimes 2023. All rights reserved.