Vividata: The Canadian Organization Ushering In A New Era For Consumer Data Analytics
* This is a contributed article and this content does not necessarily represent the views of IBTimes.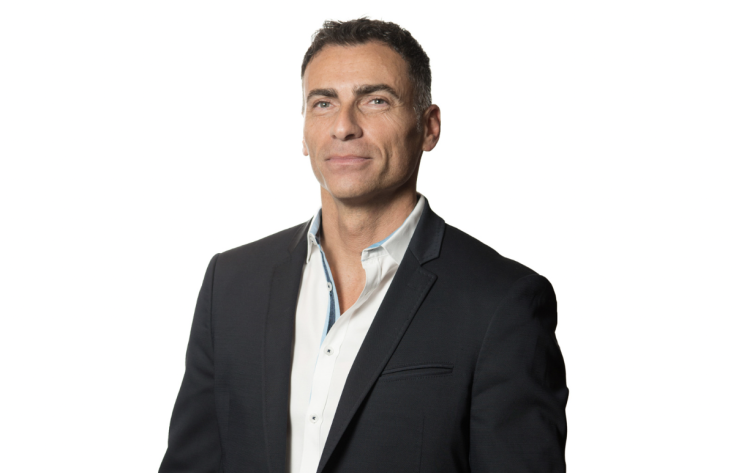 Data has fast become the buzzword for companies that are vying for territory in today's increasingly digitized, post-pandemic world. In Canada, which is home to one of the largest advertising markets on the planet, data has become a highly sought-after commodity - one that can often dictate the success of an entire organization.
Over the past decade and a half, Canadian investment in data has grown by over 400%. In 2018, for example, Canadian firms funneled around $40 billion into the gathering, processing and utilization of data.
However, in tandem with this surge in the prominence of data-usage across industries, there has also been a rise in privacy concerns. In a survey, roughly two-thirds of Canadian residents underlined that they had serious privacy concerns regarding corporate acquisition and use of their data.
This is what makes the emergence of Vividata, the leading Canadian consumer insights firm, all the more significant. With origins in audience measurement for newspapers and magazines, after more recently expanding into digital media, Vividata has pioneered a shift in the way that the Canadian consumer data industry operates.
Vividata grew out of the 2015 merging of the Print Measurement Bureau (PMB) and the Newspaper Audience Databank (NADbank), two organizations that provided third-party data for companies and advertising agencies that wanted to know the reach of particular magazines or newspapers. This amalgamation satisfied the industry's need for all the information for newspapers and magazines to be brought together into one collective data-source, along with an expansion in research to capture all major media (i.e., television, radio, out-of-home). However, as digital media outlets began to gain prominence and popularity, a new demand grew within the industry.
As Pat Pellegrini, Ph.D, President and CEO of Vividata, explains, "Previously, the only means of companies accessing data for these new digital platforms was through for-profit consumer analytics companies, which typically have less industry oversight on pricing, product development, transparency and data quality than their not-for-profit, industry-owned counterparts."
Vividata set out to directly challenge this status quo. They expanded into providing customer insights for these digital media platforms, and in doing so, they established an industry-owned, not-for-profit option for companies seeking this data. Vividata is governed by a Board of Directors, consisting of industry leaders, as well as a Research committee comprising insight specialists across a number of sectors.
"Being not-for-profit, industry-owned, makes us neutral, third-party, and completely transparent. It is this, coupled with the unparalleled depth and breadth that our data methodology offers, that is fuelling Vividata's progression towards being the most trusted company in the consumer insights and audience measurement space," emphasizes Pellegrini.
This depth and breadth that Pellegrini refers to stems from the fact that Vividata takes into account 60,000 variables, which also spans across 100s of consumer psychographics and attitudes. This enables Vividata to go beyond the simpler mechanisms that might, for example, continue to show someone guitar adverts just because they idly clicked on the Gibson website six months ago.
Vividata's successful journey into the world of digital media has been an evolution fuelled by Pellegrini's appointment as CEO, and the subsequent ascension of Rahul Sethi as VP of Insights and Marketing.
Throughout this transition, both men were acutely aware of the growing anxieties surrounding data privacy in Canada. As a result, from the outset Vividata has placed the importance of privacy at the heart of all operations. Its flagship SCC | Study of the Canadian Consumer, which is the largest syndicated study in Canada, surveys over 40,000 Canadians all-year round while Metrica, its digital passive observation platform, captures myriad digital behaviors 24/7.
However, each person involved has to first consent, and receives a variety of rewards and incentives for being part of the study. This elevates the data from the basic, one-click permissions given through cookies, which often give away more privacy than consumers are aware of.
Vividata regularly publishes a variety of reports relating to the world of sports, ecommerce, automotive trends, and consumer insights across many industry sectors. Given the fact that data-driven companies are 23 times more likely to obtain new clients, compared to those that eschew the power of these insights, Vividata's emergence will undoubtedly be music to the ears of advertising agencies and marketing professionals across the country.
Pellegrini and Sethi are on a mission to carve out a transparency-focussed, privacy-compliant and comprehensive data-landscape in Canada. As their quest continues to gain momentum, they are ensuring that this new territory is not only a fertile space for advertisers and data-hungry firms, but that it is an open, hospitable environment for consumers as well.
© Copyright IBTimes 2023. All rights reserved.