'The Voice' 2018 Predictions: Who Will Win Season 15 Of NBC Competition?
After a nerve-racking showdown on Monday night, it will be up to America to cast the final votes that will result in one of the top 4 contestants being named the winner of "The Voice" Season 15.
During the finals, viewers saw Blake Shelton, Kelly Clarkson and Jennifer Hudson's team members compete for the ultimate grand prize as Adam Levine watched on, following the elimination of his contestants. At this point in the competition, most predictions appear to suggest certain contestants have a better chance at a victory than others but with voters ultimately having the final say, anything can happen.
Team Blake's Chris Kroeze is a skilled guitarist, but his low energy performance on Monday night may have cost him any chance of winning "The Voice." While Chris has the potential to break into the country market, it doesn't seem like America will make him a winner on Tuesday night.
There's no denying that team Kelly's Chevel Shepherd is immensely talented, but her voice may not be enough to land her the title of "The Voice." While Chevel has garnered much praise following her last few performances, she just seems to struggle when it comes to having a confident on stage presence. Those nerves may land her in third place at the end of this competition.
Although team JHud's Kennedy Holmes has a great chance of signing a record deal at some point in her life, it doesn't look like she will win "The Voice." The 14-year-old is such a powerhouse vocally, but she still has much to learn. Even though she may not walk away with the grand prize, coming it at second place seems like a guarantee.
Meanwhile, team Blake's Kirk Jay seems likely to take home the grand prize. Not only does Kirk have a versatile range, but he also easily adapts while singing any genre. From being able to belt out an R&B hit like "I Swear," to completely dominating a country song like "I Won't Let Go," Kirk's talent simply appears limitless and the only place he can go from here is up.
Find out who will win when the "The Voice" Season 15 finale airs Tuesday at 8 p.m. EST on NBC.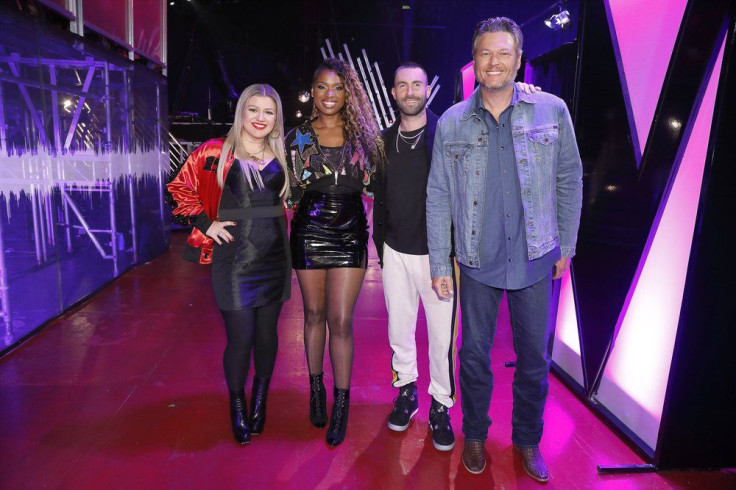 © Copyright IBTimes 2023. All rights reserved.