'The Voice' Season 13 Winner Chloe Kohanski Teases Blake Shelton Collaboration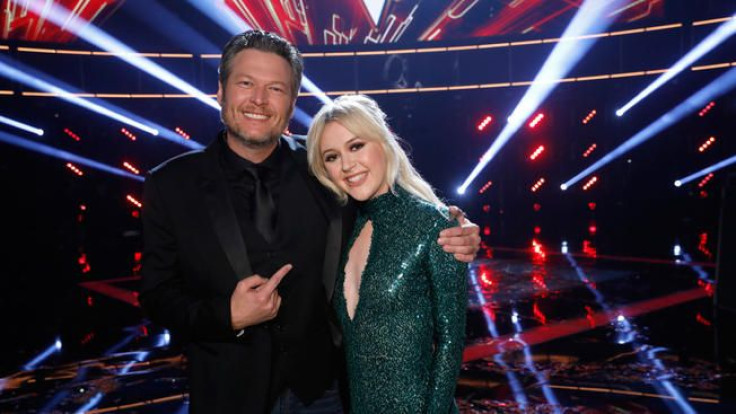 Chloe Kohanski has just been crowned as winner of "The Voice" Season 13, but she already shared her hopes and plans for the near future.
While speaking with Entertainment Tonight, the 23-year-old singer said that she would love to collaborate with her "The Voice" coach, Blake Shelton.
"He knows pretty clear that I would want to work with him. I think even just as someone that I can call and have as an adviser or in the room if I'm working on a record and just needing someone to kinda give it to me straight and keep the mood light. He's just a great person to be around," she said.
After "The Voice" host Carson Daly announced that Kohanski won "The Voice" Season 13, she and her coach shared a sweet moment backstage. The Nashville native shared what Shelton told her after her big win.
"He was like, 'I'm so proud of you and I really mean it when I say that I believe we're gonna keep working together.' I think that we have a true friendship going on here. It's kinda weird, on paper it doesn't make sense, but his vibe and my vibe work really well together," she said.
Meanwhile, Kohanski was initially part of Miley Cyrus' team, but she was stolen by Shelton during the knockout round. According to the singer, she also had a great time working with the "Wrecking Ball" singer because Cyrus is such a visionary.
"It was awesome working with Miley. I think that if I would have stayed on Team Miley, it still could have been very special – it would have looked entirely different – but I think it was so important working with Blake because he kinda just celebrates each artist for who they are and he lets them do their thing," she explained.
Kohanski will be heading home to Nashville to celebrate the holidays with her family. She will return to New York after the New Year to sign a record deal with Republic Records. After which, she will start working on her debut album.
"The Voice" will return to NBC in spring of 2018.
© Copyright IBTimes 2023. All rights reserved.