Volkswagen To Face Shareholders' Outrage At Annual Meeting Post Emissions Cheating Scandal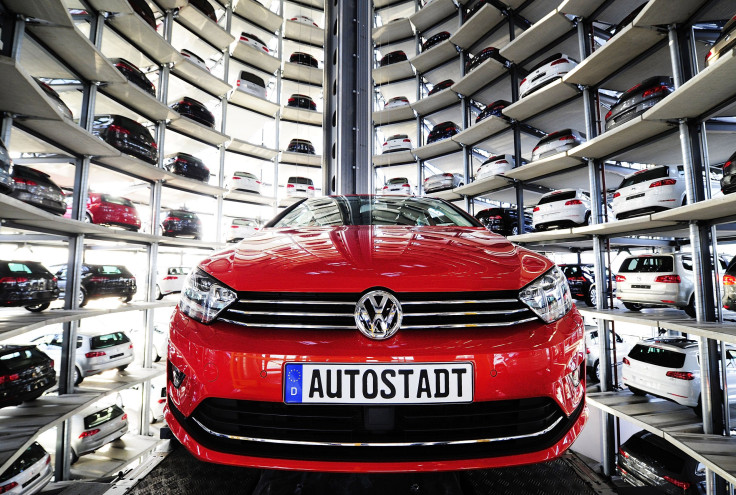 German auto giant Volkswagen is set to face the wrath of its shareholders at its annual general meeting Wednesday as it deals with the aftermath of its diesel emissions test-cheating scandal. The meeting will take place at the Deutsche Messe AG Exhibition Grounds in Hanover, Germany.
Nine months after it emerged that Volkswagen had installed emissions-cheating software into 11 million diesel engines worldwide, the automaker is still far from drawing a line under its deepest ever crisis.
After activist hedge fund TCI Fund Management launched an attack on Volkswagen's governance citing "corporate excess on an epic scale" and calling for wide-ranging changes to management pay last month, some shareholders have felt that changes to the company's structure are inevitable.
Prosecutors were investigating former Volkswagen CEO Martin Winterkorn for having allegedly manipulated the market by holding back information about emissions cheating at the automobile giant, further fueling the shareholders' anger, Agence France-Presse (AFP) reported.
Another former member of the board, whose identity was not revealed, was also reportedly under probe. Investigators quashed suggestions that the suspect was the group's current Chairman Hans Dieter Pötsch, who was the financial director when the scandal erupted in September last year.
The management has been accused of not keeping the shareholders in the loop about the scam and its repercussions, which led to a massive 40 percent drop in the company's share price last autumn. Even though the stocks have since somewhat recovered, they still remain 26 percent below the levels before the scandal.
Head of the DSW association of small shareholders, Ulrich Hocker, told AFP that he had been attending the company's annual general meetings for the past 20 years and this one was expected to be "very different, very contentious."
"There will be very little discussion about the group's operating performance. It will focus almost solely on the diesel engine scandal and claims for compensation," he added.
Shareholders can also voice their discontent by withholding their formal "approval" of management actions over the course of the past year. However, any such vote will remain symbolic as the car maker's biggest shareholders are likely to stand by the management.
The founding families — Porsche and Piech— hold 52 percent of the voting rights in Volkswagen while the regional state of Lower Saxony and the Emirate of Qatar hold 20 percent and 17 percent, respectively.
The shareholders enjoy just 11 percent of the voting rights.
© Copyright IBTimes 2023. All rights reserved.