Volkswagen Group Debuts Its Self-Driving Car 'Sedric' At The Geneva Auto Show: A Level 5 Vehicle, It Will Be Completed Automated And Fully Electric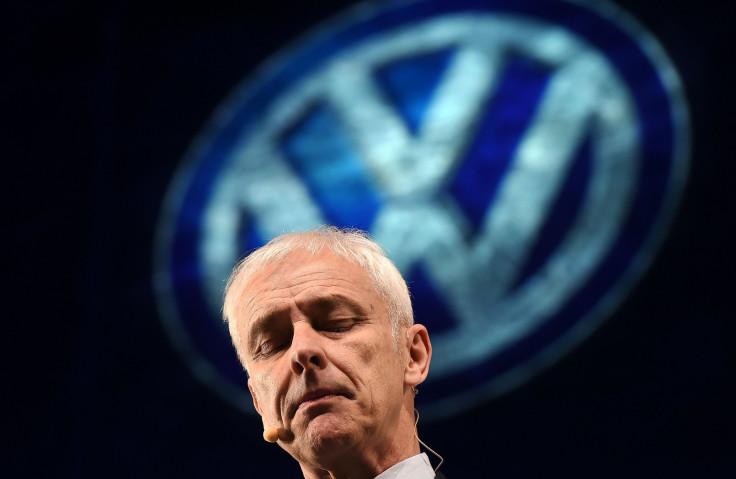 The Volkwagen Group is driving forward amid a lawsuit following the scandal involving cheated emissions tests, planning to unveil new technologically advanced vehicles at the Geneva Motor Show, including a completely self-driving car.
The show begins Thursday, March 9, and will last 10 days in Geneva, Switzerland, but the Volkswagen Group unveiled their newest concept a bit early. As a step in the direction of innovation — and a fresh image — Volkswagen Group CEO Matthias Müller announced that the company is aiming to have more than 30 solely battery powered vehicles offered by 2025. The company also announced the work they've done on their first self-driving concept vehicle called "Sedric," a project the company plans to continue investing in.
Sedric will be the model for a Level 5 automated vehicle, meaning it will be completely automated and fully electric. It has no cockpit, no pedals and no steering wheel, according to a press release.
"To avoid any misunderstanding: The Volkswagen Group will not be building its own cars in the future, either. That is something our brands excel in. But our concept car stands for a new self-image and a new form of collaboration and know-how transfer in the Group," Müller said.
The innovation in electric cars as well as with Sedric is part of Volkswagen's "Together-Strategy 2025" plan that aims to move the Volkswagen Group forward through the unification of employees and innovators from all of the brands involved in the group.
© Copyright IBTimes 2023. All rights reserved.
FOLLOW MORE IBT NEWS ON THE BELOW CHANNELS