Volkswagen Emissions Scandal: Over 1,200 Premature Deaths In Europe Could Occur Due To Use Of Defeat Device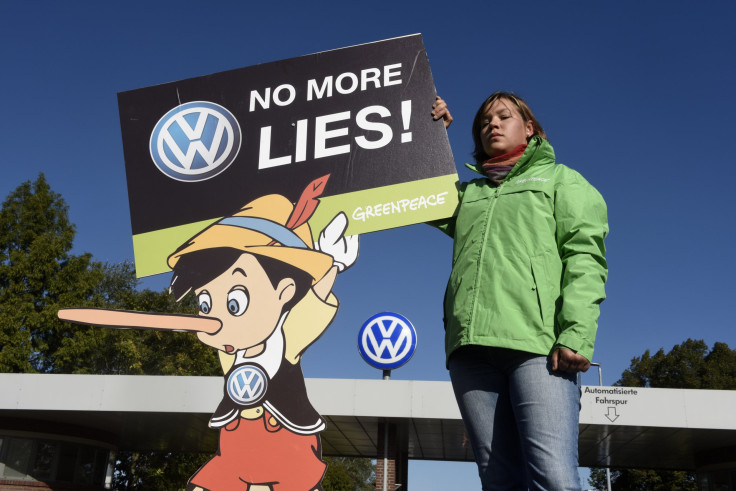 A new study by scientists at the Massachusetts Institute of Technology has assessed the public health impact of the sale of 2.6 million Volkswagen vehicles between 2008 and 2015 in Germany. According to the study, the excess emissions from these vehicles — which were fitted with "defeat devices" that concealed the environmental impact of emissions — will cause 1,200 premature deaths in Europe.
Crucially, the study estimated that over 60 percent of these deaths will occur outside Germany's borders, including in neighboring countries such as Poland (160 deaths), France (84), the Czech Republic (72).
"Air pollution is very much transboundary…[Pollution] doesn't care about political boundaries; it just goes straight past. Thus, a car in Germany can easily have significant impacts in neighboring countries, especially in densely populated areas such as the European continent," Steven Barrett, a professor of aeronautics and astronautics at MIT, and co-author of the study, said in a press release.
The scientists also added that Volkswagen may be able to avert an additional 2,600 premature deaths, and save about $4 billion (4.1 billion Euros) in related health costs, if they are able to recall and retrofit the affected vehicles to meet European standards by the end of 2017.
The Volkswagen emissions scandal came to light in September 2015 after the German carmaker admitted to installing "defeat devices" in 11 million diesel cars sold worldwide between 2008 and 2015. Although the defeat devices gave the impression that the cars were complying with environmental standards, they were, in fact, emitting pollutants such as nitric oxides, or NOx, at levels that were over four times the permissible limit set in Europe.
Despite the emissions scandal, Volkswagen's sales surpassed Toyota's in 2016.
The latest MIT study follows from a similar one conducted in October 2015, which estimated the public health impact of the sale of the defective cars in the United States. It found that 60 premature deaths across the U.S. could be directly attributed to the 482,000 Volkswagen vehicles sold in the country.
© Copyright IBTimes 2023. All rights reserved.
FOLLOW MORE IBT NEWS ON THE BELOW CHANNELS