VP Joe Biden Launches Facebook Page On World Cancer Day To Chat New Moonshot Initiative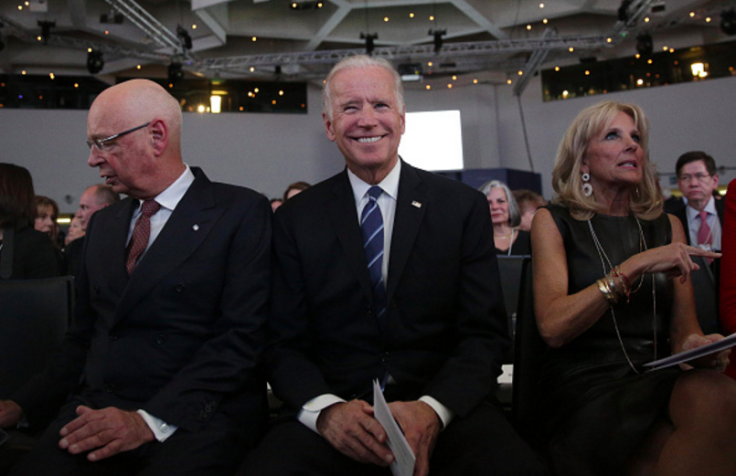 Vice President Joe Biden is taking to social media for his latest project: a so-called moonshot initiative to help cure cancer. With 350 days left in office, Biden launched a new Facebook page on Wednesday, a first for a sitting vice president of the United States.
There was a clear strategy behind the launch, noted Biden. Wednesday marks World Cancer Day, which holds major significance for the vp, who lost his eldest son, Beau Biden, to cancer last year. In last month's State of the Union address, President Barack Obama announced he'd tasked Biden with overseeing a national initiative to help bring an end to cancer.
Biden will use his Facebook page as a destination for debate and conversation around the topic. "Today happens to be World Cancer Day. When we announced this moonshot … I've been stunned by the overwhelming response," Biden said in a video posted on the Facebook page.
First on the agenda is a question-and-answer session at 3 p.m. EST. Biden is encouraging Facebook users to comment on his video with questions about the "Cancer Moonshot Initiative." "Share your thoughts and ask me your questions, and I'll be back in a few hours to answer them," Biden wrote at 12 p.m. EST on Facebook.
The launch on Facebook is just the latest in a series of digital initiatives by the Obama administration. Jason Goldman, the chief digital officer of the White House, has called it the strategy of "meeting people where they are," as he wrote in a blog post on Medium. Indeed, Facebook now touts 1.59 billion monthly active users on the social network. The degree of separation between Facebook users has fallen from 3.74 to 3.57 over the last five years, the company reported Wednesday, as part of its 12th birthday announcements.
Biden cautioned about the type of debate expected on his Facebook page. "Platforms like this one have the potential to be incredible forums for constructive debate. And we should use them enthusiastically for that purpose. But we shouldn't tear each other down," he wrote.
"Because whether we're encountering each other here on Facebook, or on the sidewalk in the cities and towns where we live – without our common decency, our respect for one another, we've got nothing," the post continued.
Last month, in time for Obama's final State of the Union address, the White House joined Snapchat, the mobile storytelling app popular with millennials. In November, Obama created his own Facebook page to share his new climate change initiatives.
© Copyright IBTimes 2023. All rights reserved.