'WAGS' Season 1 Spoilers: Is Washington Redskins' Dashon Goldson Cheating On Fiancée Ashley North? [VIDEO]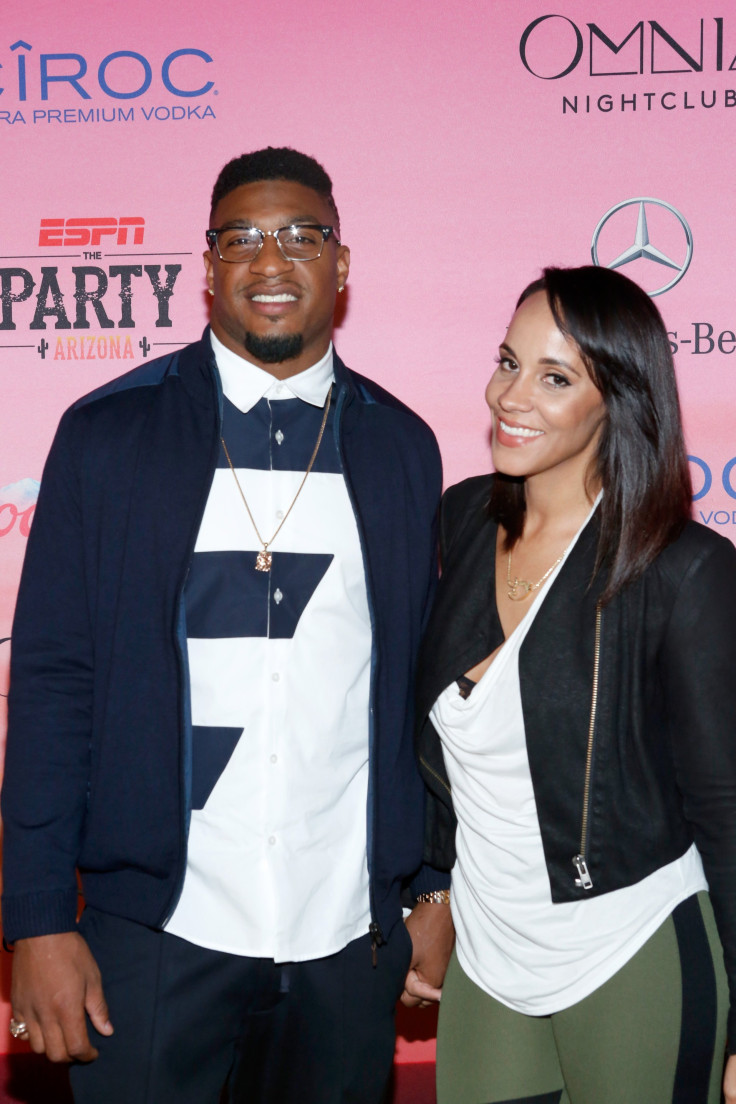 In a sneak peek of Tuesday's episode of "WAGS," E!'s new show about the wives and girlfriends of professional athletes, Ashley North is worried her fiancé Dashon Goldson may be cheating on her after he postpones their wedding again.
In last week's episode, Ashley and Dashon had finally settled on a date, but apparently Dashon changed his mind, telling his fiancée the date they picked out wouldn't work. Since the Washington Redskins free safety didn't give an explanation for his hesitation, Ashley asks her girlfriends and "WAGS" co-stars Sasha Gates and Autumn Ajirotutu for advice.
"The last few weeks have been hard, just dealing with all the emotions," Ashley says during a camera confessional. She then tells her friends, "It's been a real process. The wedding planning is kind of at a halt and we're just postponing it."
Sasha, who's married to San Diego Chargers tight end Antonio Gates, reveals that he also got cold feet shortly before their 2011 wedding. "Antonio proposed to me and planned the wedding. A few months before, he was really scared," Sasha says. "He had to decide on his own if that's something he wanted. Whatever's meant to be is going to happen. You can't force it."
Autumn, who's married to Philadelphia Eagles wide receiver Seyi Ajirotutu , then chimes in and asks Ashley if she ever though Antonio's hesitation was because he was "cheating." After Ashley says infidelity never crossed her mind, Sasha adds that finding out your partner is cheating "actually helps you grow in a relationship."
Later, in another confessional, Ashley admits she's not sure if she would leave Dashon if he did cheat on her. According to Terez Owens, Dashon and Ashley got engaged in April 2014 and were supposed to get married that summer. The pair, who have a daughter named Charly, have been together for 11 years.
Even though Ashley is clearly bothered by Dashon's hesitation to get married, it seems the couple is doing just fine. The celebrity stylist often shares photos of her fiancé on Instagram, including a shot of them with their daughter. "These two make me complete #HappyBirthdaytoME," Ashley captioned the photo. Watch the sneak peek of "WAGS" below.
© Copyright IBTimes 2023. All rights reserved.