'Walking Dead: Final Season' PAX East Announcement: Schedule, Where To Stream
Telltale Games has confirmed that the last installment in its "Walking Dead" series is going to be announced at PAX East next week. The developer also released a poster for the final season, revealing the focus of the upcoming game.
On Friday, Telltale took to Twitter to share a promotional picture of "The Walking Dead: The Final Season." In its tweet, the company indicated that for the last installment, players will have to finish Clementine's story.
In a follow-up, Telltale disclosed that it is giving fans a first-look at "The Walking Dead: The Final Season" at PAX East in Boston next week. The event is set to run from April 5–8. Telltale's panel for the game is scheduled to happen on the second day, April 6, at 12:30 p.m. EDT in the Albatross Theatre.
Kinda Funny's Greg Miller will host the panel alongside members of the core creative team behind the game including Melissa Hutchison, who voices Clementine. For those who won't be able to attend the event, there is going to be a live stream on Twitch at twitch.tv/pax-2.
Telltale said last year that the final season of its "Walking Dead" adventure series will come out in 2018. Hence, it didn't come as a surprise that the studio is teasing about the game this week. What comes as a shock to many fans though is the teaser image that noticeably connects the upcoming installment to the first season.
According to PC Gamer, the promotional poster for "The Walking Dead: The Final Season" is a "haunting callback" because of how it shows a grown-up Clementine filling the shoes of Lee Everett, the man who fought to keep the new protagonist alive in the first season.
The last season will also see the return of Gary Whitta, who co-wrote the storyline for episode 4 of season one. He left the video game series after 400 days to work on other things such as "Star Wars Rogue One." He is now back to serve as the story consultant for the final season.
Earlier this year, Whitta spoke of his decision to come back and work on the last installment in the series. "Collaborating with Telltale on the first season of Clementine's journey through the world of 'The Walking Dead' was one of the highlights of my career, so reuniting with them to bring her story to a close with this final season feels like a homecoming," he was quoted as saying by Comicbook.com.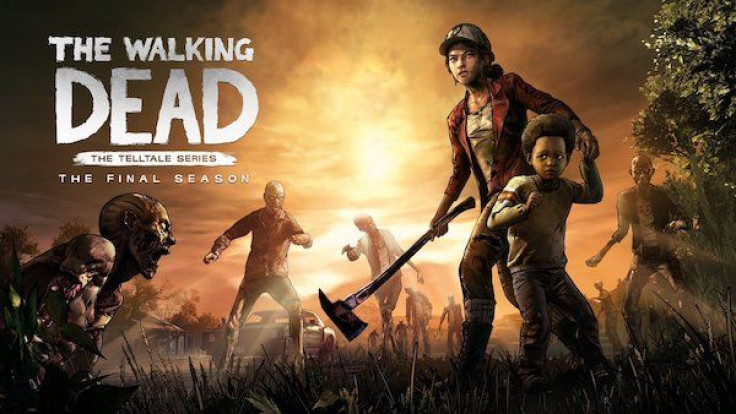 © Copyright IBTimes 2023. All rights reserved.