'The Walking Dead' Season 7B Spoilers: Producer Shuts Down Fan Theory About Daryl's Love Life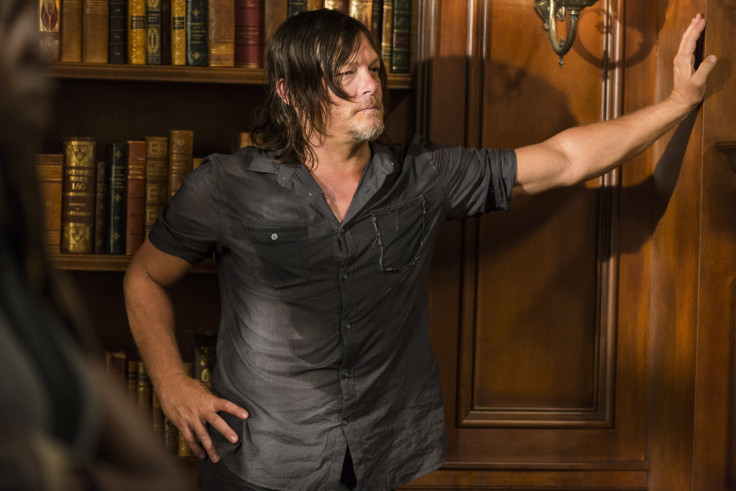 "The Walking Dead" is set to return to AMC on Sunday which has fans theorizing about what's to come. While many are trying to figure out the impending war between Rick, Negan and the saviors, others are trying to figure out where and how love fits into the zombie apocalypse.
During a panel discussion about the show during the Walker Stalker Bahamian cruise, producer Greg Nicotero was asked a question about Daryl's (Norman Reedus) love life that left him in shock. A fan theorized that the crossbow wielding zombie slayer may spark up a romance with Jesus (Tom Payne). Nicotero immediately responded, shutting down the idea before it could pick up steam.
"No!" he said (via Us Weekly). "There cannot be enough exclamation points after that no."
Daryl may be too busy for love when Season 7 of "The Walking Dead" returns. Now that he's free from the saviors' prison and reunited with his crew, he'll have to brace for war with Negan (Jeffrey Dean Morgan) and his motley group. The Season 7B synopsis suggests that the show will center around Rick's (Andrew Lincoln) preparations. Photos from upcoming episodes show him and those close to him sleuthing around and holding meetings, likely to build up their forces and discuss plans.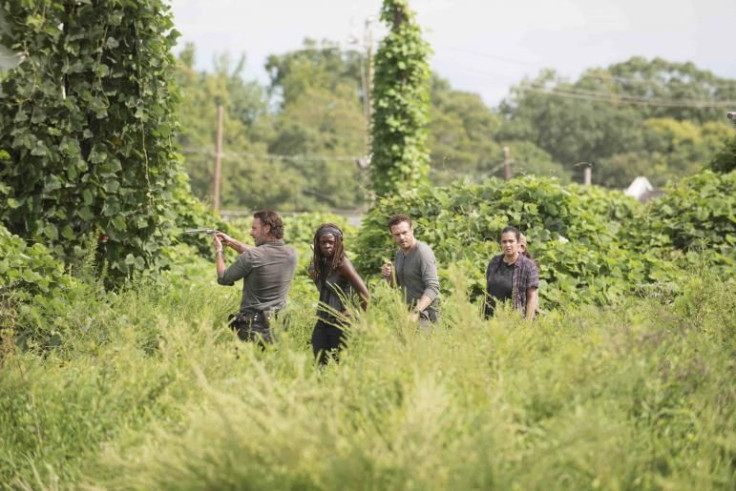 If the start of "Walking Dead" Season 7 is any indication, there is going to be bloodshed in the latter portion of the show. Lincoln defended the gory kick off, explaining that writers wanted viewers to really understand what he and the rest of the Alexandrians are feeling. He promised that it was more than just "baying for blood," it was a buildup to something much bigger. Lincoln said that once he understood showrunner Scott M. Gimple's intentions, he was more comfortable with the bloody beginning of Season 7.
"I think [Scott M. Gimple, showrunner] really wanted it to feel like the audience, rather than just baying for blood, wanted justice for what had happened. And that, for me, was quite a helpful way of understanding why it had to be so immersive and so painful — certainly for all of us on set and acting in it, but also, I think, for the audience," he told Entertainment Weekly.
"The Walking Dead" is set to return on Sunday, Feb. 12, at 9 p.m. EST on AMC.
© Copyright IBTimes 2023. All rights reserved.