Wall Street: Banking Lobbyists Block Transparency Bill, Advocates Say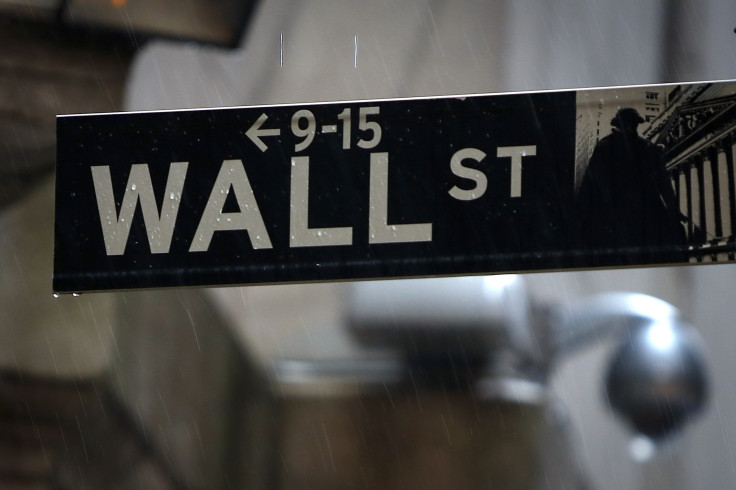 As states across the country continue to block the release of information about billions of dollars worth of public pension investments in Wall Street firms, transparency advocates had hoped a bill reforming the federal Freedom of Information Act would shed more light on the government's dealings with the financial industry. But those hopes are in jeopardy as a last-minute move by Washington lawmakers is likely to maintain a culture of secrecy at the nation's financial regulators.
The bipartisan FOIA Improvement Act, which passed the Senate but is stalled in the House, was intended to create a "presumption of openness" for all new federal open records requests. It had been considered noncontroversial and a good bet for passage -- until, say transparency advocates, a coalition of Wall Street lobbyists lined up to oppose the bill in the House. With only a few days left in the legislative session, any further delays of the bill will likely mean its death.
The suspicion among transparency groups is that the financial industry is working to fortify federal open-records exemptions for Wall Street which also exist in states and cities across the country. Those groups also fear the financial industry is aiming to prevent government regulators from erring on the side of transparency when faced with open-records requests for information about the financial industry.
"The negotiation process for this bill has been going on for six months now," said Amy Bennett, the assistant director of OpenTheGovernment.org and the point person for a coalition of transparency groups working to pass the bill. "But the banks only started raising objections in the last week. Wall Street's lobbyists are going to their allies on Capitol Hill and are asking them to delay it. But Wall Street just wants to kill the bill."
Bennett and others say a late move by Democratic Sen. Tim Johnson -- a major recipient of finance industry campaign contributions -- signaled that financial firms fear the FOIA bill will open the floodgates of information about the industry's relationship with public agencies.
"Nothing in this legislation shall be interpreted to compromise the stability of any financial institution or the financial system, disrupt the operation of financial markets," says the language that Senator Johnson inserted. During a Senate-floor speech, Johnson justified the provisions by arguing that a "financial institution should not have to fear that its regulator will be unable to protect the institution's confidential information from disclosure" to the public.
On the surface, Johnson's legislative language appears only to reinforce Congress' support for existing FOIA exemptions for the financial industry. Such exemptions already exist in various state statutes, allowing local officials to block the release of information about financial firms, including those that manage billions of dollars of public pension money. But Johnson's language may also exempt federal regulatory agencies from the bill's requirement that those agencies act with a "presumption of openness."
Some experts and representatives of the Wall Street firms have argued that the financial industry deserves special carve-outs from open records laws because their money management decisions often involve proprietary trade secrets.
Earlier this year, for example, Columbia Business School professor Michael Oliver Weinberg published an essay in the New York Times contending that government agencies are sometimes able to negotiate better fee deals in secret than they would be able to secure if the negotiations were public. Steven Judge of the Private Equity Growth Capital Council recently argued that while "transparency in financial markets is essential … maintaining confidentiality among rival private equity firms is required to maintain competition and foster innovation."
But transparency advocates note that federal agencies regulating the financial industry -- in particular the Securities and Exchange Commission, Wall Street's primary regulator in Washington—need the new FOIA bill not to reinforce old exemptions, but to force the government to disclose more information because the agency has erred on the side of secrecy.
William D. Cohan, a former banker and author of "Money and Power: How Goldman Sachs Came to Rule the World," said in 2010 that dealing with the FOIA office at the SEC was "Kafka-esque." A 2009 report by the SEC's Inspector General found that the SEC had a "presumption of non-disclosure," in contradiction to the goal of a "presumption of openness" offered by the FOIA Improvement Act. Meanwhile, ProPublica's September investigation into the New York Fed revealed that the public rarely has access to the internal workings of deeply important regulatory agencies.
Johnson's language "is another example of how far public officials will got to protect Wall Street's interests," Cohan told the International Business Times. "We need more transparency, not less. We need to understand the lengths Wall Street goes to get benefits that other Americans don't get. Senator Johnson thwarts our ability to do that."
Johnson has received over $4 million from the finance, insurance and real estate industry during his career, according to OpenSecrets.
The FOIA Improvement Act faces slim prospects for passage in the House, as the lame-duck session of Congress races to a close.
FOR FREE to continue reading
✔️ Unlock the full content of International Business Times UK for free
offer available for a limited time only
✔️ Easily manage your Newsletters subscriptions and save your favourite articles
✔️ No payment method required
Already have an account?
Log in
© Copyright IBTimes 2023. All rights reserved.