Wall Street Slips With Ukraine, Gaza In Focus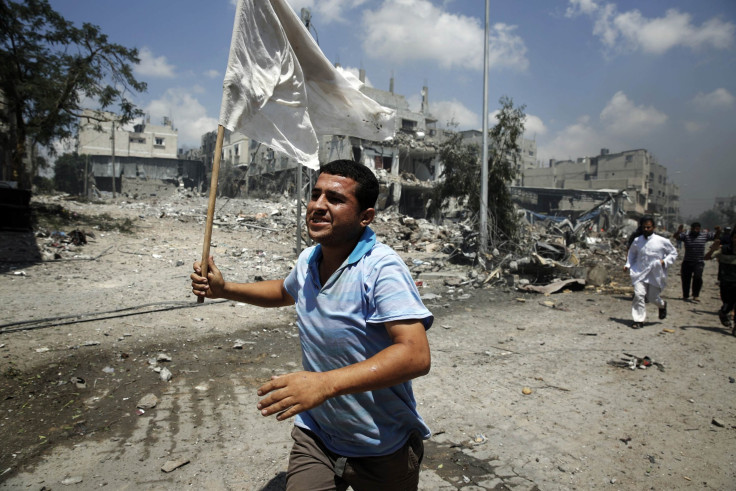 NEW YORK (Reuters) - U.S. stocks fell on Monday, following the sharpest moves in indexes in the past three months during the two previous sessions, as developments in Ukraine and the Gaza Strip continue to garner investor focus.
Israeli jets, tanks and artillery pounded Gaza again as the death toll from a two-week conflict topped 500 amid growing international calls for a ceasefire. Fighters from Hamas, which controls Gaza, have repeatedly tried to infiltrate Israel over the past week through a network of hidden tunnels.
Fighting flared in the eastern Ukrainian city of Donetsk as investigators began to inspect the bodies of victims of a Malaysia Airlines jet with 298 people aboard that was shot down last week. The United States and its allies have pointed the finger at pro-Russian rebels and at Moscow itself over the downing of the plane. Russia has denied involvement and blamed the Ukrainian military.
The United States and the EU last week announced further economic sanctions against Russian interests before the jet was shot down, and sanctions could become even more stringent. However, the effect on the U.S. or the global economy continues to be seen limited.
The situations in Gaza and Ukraine "are both quite serious, but at this point unlikely to derail the U.S. economy," said Rick Meckler, president of LibertyView Capital Management in Jersey City, New Jersey.
"Earnings have been good and there's the Fed's continued support. Investors are trying to balance out the support for the U.S. market with the risks the geopolitical tension brings."
U.S. President Barack Obama is expected to speak on the situation in Ukraine at 10:50 a.m. EDT.
The Dow Jones industrial average fell 94.47 points or 0.55 percent, to 17,005.71, the S&P 500 lost 8.57 points or 0.43 percent, to 1,969.65 and the Nasdaq Composite dropped 18.12 points or 0.41 percent, to 4,414.03.
EMC Corp jumped 3.4 percent to $27.90 after Elliott Management Corp acquired a $1 billion stake in the data storage equipment maker. The activist investor plans to push EMC to spin off its majority-owned VMwareInc unit, the Wall Street Journal reported.
McDonald's and Yum Brands fell 1 percent and 3.2 percent respectively as they face a new food safety scare in China, denting efforts to shore up reputations hurt by a 2012 safety scandal.
Halliburton Co shares rose 0.7 percent to $71.42 after the world's No. 2 oilfield services provider reported a 20 percent increase in quarterly profit. The company also boosted share repurchases to $6 billion from $5 billion.
© Copyright Thomson Reuters 2023. All rights reserved.