Walmart, Macy's Beat Estimates After Reducing Inventory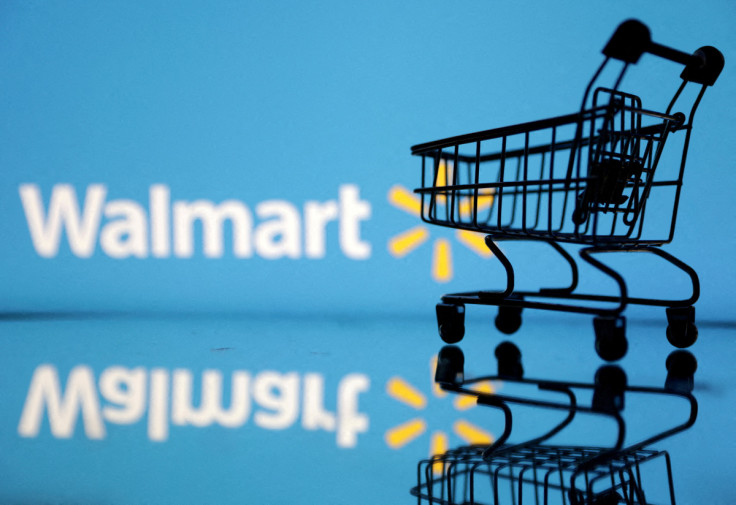 Walmart and Macy's reported Thursday sales and profit that beat analysts' estimates. The retailers adjusted their inventories amid a slowdown in consumer spending ahead of the holiday season.
"We had strong revenue growth across segments for the quarter, and we're excited to get an early start to the holiday season," Walmart CEO Doug McMillon said in the earnings statement. "Looking ahead, our inventory is in good shape, the teams are focused."
The company's shares fell in premarket after the company's forecast earnings per share for the year didn't surpass analysts estimates of $6.48, CNBC reported, citinge LSEG data.
Walmart expects annual profit of $6.40 to $6.48, higher than its previous forecast of $6.36 to $6.46.
Walmart said it had strong growth in transactions in the fiscal third quarter, both in stores and online. Sales were boosted by consumers' purchases of groceries, health and wellness items, while general merchandise declined.
Revenue rose 5.2% from a year earlier to $160.8 billion, beating analysts' estimate of $159.7 billion. Adjusted profit per share was $1.53, slightly above analyst's estimate of $1.52. A year before, Walmart posted a loss related to an opioid-charge settlement.
Macy's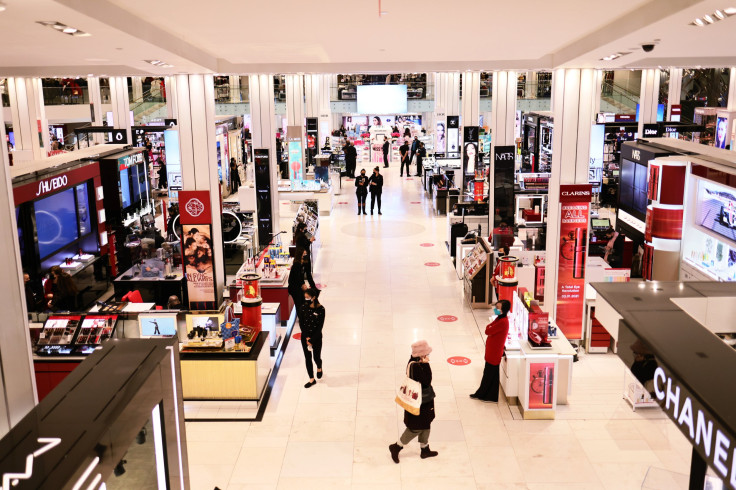 Macy's sales fell for the 7th quarter
Michael M. Santiago/Getty Images
Macy's shares jumped as much as 10% in premarket after third-quarter results were well above estimates.
The company had an adjusted profit of $59 million, or $0.21 per share. Analysts expected zero.
Sales fell 7.1% to $4.86 billion, beating analysts' estimates of $4.82 billion.
"We delivered better-than-expected top and bottom line third quarter results and are entering the holiday period in a healthy inventory position," CEO Jeff Gennette said in a statement. "We have refined our gift assortment, simplified our promotions and improved our shopping experience."
Slowdown
Economic data and other earnings are pointing to a slowdown in consumer spending. The Commerce Department said Wednesday that U.S. retail sales fell 0.1% in October on a monthly basis, the first drop in seven months.
The Home Depot said Tuesday in its quarterly earnings report that it expects customers to be more careful with their spending in the coming months.
Target Chief Executive Officer Brian Cornell told CNBC in an interview that consumers are already cutting their discretionary spending, buying less apparel, items for their homes and toys.
On Nov. 14, the National Retail Federation released a survey predicting that spending by American consumers this holiday season will reach an all-time high. But the rate of increase is expected to be smaller than in the previous three years.
Consumers will spend a total of $957.3 billion to $966.6 billion in November and December, which would represent an year-over-year increase of 3% to 4%, the NRT forecasts. Sales for the period rose 5.4% in 2022, 12.7% in 2021 and 9.1% in 2020.
© Copyright IBTimes 2023. All rights reserved.