Warren Buffett Slams Donald Trump On Tax Returns, Khizr Khan Comment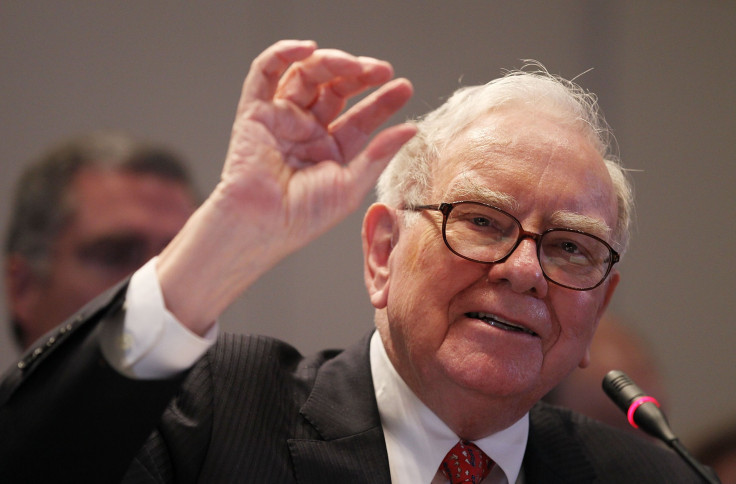 Democratic presidential candidate Hillary Clinton campaigned alongside Warren Buffett at a rally in Nebraska on Monday where the billionaire called out Clinton's Republican rival for the presidency, Donald Trump, on his lack of business acumen and basic decency.
Trump, a New York construction mogul, has refused to release his tax returns till the Internal Revenue Service has completed an audit. U.S. presidential campaigns usually disclose their returns during the build up to the elections and Trump's denial to do so has caused Buffett to raise his voice on the matter.
"Now I've got news for him," said the chief executive of Berkshire Hathaway that is based out of Omaha, Nebraska. "I'm under audit, too, and I would be delighted to meet him anyplace, anytime, before the election."
"I'll bring my tax return, he can bring his tax return ... and let people ask us questions about the items that are on there," Buffett added.
Trump has repeatedly backed his bid for presidency with his experiences as a businessman. However, Buffett told the raging crowd of about 3,100 people at an Omaha high school that since Trump listed his hotels and casino resorts on the New York Stock Exchange in 1995, the company lost money every year for the next decade.
Buffett insisted that in 1995, even "if a monkey had thrown a dart at the stock page, the monkey on average would have made 150 percent," using the analogy to outline Trump's poor performance as a businessman.
The investor also addressed Trump's claims that he had made a number of "sacrifices," something the latter said in response to a comment by Khizr Khan, the father of a decorated U.S. soldier killed by a bomb in Iraq 12 years ago.
"No member of the Buffett family has gone to Iraq or Afghanistan. No member of the Trump family has gone to Iraq or Afghanistan," Buffett said. "We've both done extremely well during this period and our families haven't sacrificed anything."
Buffett also took the opportunity to announce the launch of a "get-out-the vote effort", pledging to take at least 10 people to the polls who could possibly face difficulties in getting to voting centers. He is also backing a website, Drive2Vote, that would coordinate transportation to cast votes. Buffett said he had reserved a trolley with a capacity of 32 for the same purpose.
"I'm going to be on it all day. I'm going to do selfies, whatever it takes," Buffett said about his venture to generate the highest voter turnout in the congressional district.
"Warren and I will dance in the streets of Omaha together! Maybe if we're really lucky he'll wear his Elvis costume again!" Clinton said at the rally.
© Copyright IBTimes 2023. All rights reserved.