Was Trump's Debate Microphone Defective? GOP Candidate Claims Sniffles Were Mic Malfunctions — And Clinton Fights Back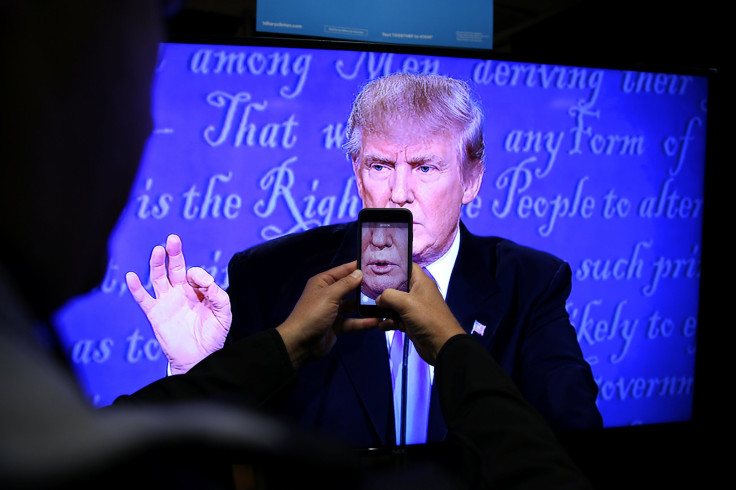 Republican candidate Donald Trump — whose doctor said would be the healthiest individual ever elected to the presidency — definitely did not have the sniffles Monday night during the first debate. But he thinks his mic was broken.
Trump told reporters right after the debate against Democrat Hillary Clinton concluded that his microphone had been "defective," NBC News reported. He repeated the claim during his morning show interviews Tuesday.
"I had a problem with my mic that didn't work, I wonder if it was set up on purpose. In the room they couldn't hear me, not exactly great ... I wonder if it was set up that way," Trump said, according to the Guardian. "I don't want to believe in conspiracy theories. But it was crackling. To me, it was a bad problem."
During Monday's debate, social media users heard quiet, sniffling noises repeatedly coming from Trump's microphone. It'd be a big deal if he had a cold: Trump suggested that Clinton might not be healthy enough for the job after the Democrat contracted pneumonia earlier this month, and he recently told talk show medic Dr. Oz that he hadn't come down with a cold in "a long time — years," the Wrap reported.
Amid headlines Tuesday about how Clinton won the debate and how Trump might be ill, he again alleged there had been technical issues with his mic. As Politico noted, Trump previously complained about the audio at a January campaign. At the time, he labeled the worker who brought it "a son of a b----."
Clinton, on Tuesday, went out of her way to address the sniffling/microphone issues.
A CNN clip showed the former secretary of state leaving a press gaggle on her plane when a reporter said, "What about [Trump's] stamina?" Clinton turned around to answer the question.
"Anybody who complains about the microphone is not having a good night," Clinton said.
© Copyright IBTimes 2023. All rights reserved.