Washington Times Blasts Trump Campaign For Sharing Fake 'President Gore' Post
KEY POINTS
The Times notes it never ran such a headline
Images posted in a now-deleted tweet were doctored
The newspaper itself was a bit ahead of itself with its real 2000 headline
The Washington Times was quick to point out that a Trump campaign director posted doctored images of a headline declaring former Vice President Al Gore won the presidency in 2000.
In a now-deleted tweet, Trump campaign communications director Tim Murtaugh showed a picture of a campaign office in Virginia wallpapered with copies of The Washington Times newspaper from 2000 with a banner reading "President Gore," according to pictures posted by online news tabloid TMZ on Sunday.
In his tweet, Murtaugh noted that "the media doesn't select the President." The Washington Times, however, called out Murtaugh's error.
TMZ pictured the accurate Nov. 8 headline from The Washington Times declaring George W. Bush won the 2000 election, a pre-emptive declaration given the Supreme Court did not determine the outcome until Dec. 12 of that year. If the Trump campaign gets its way, the 2020 race could also be headed to the courts.
The Associated Press was among the first major news agencies to declare Pennsylvania for former Vice President Joe Biden and Sen. Kamala Harris, D-Calif., diminishing President Donald Trump's chance for a second term. Several lawsuits challenging the outcome have been filed by the Trump campaign, though many early suits were dismissed because they lacked merit.
The AP explained in a Saturday piece that it called the Pennsylvania race for Biden because he had a 0.51% lead over Trump.
"Under Pennsylvania law, a recount is automatic when the margin between two candidates in a statewide race is less than 0.5 percentage points" the news agency explained. "Biden's lead over Trump was on track to stay outside of that margin as final votes are counted."
Pennsylvania's 20 votes in the Electoral College put the Biden campaign over the 270 votes needed to declare victory in the race for the White House if confirmed by electors in mid-December. Biden also beat the president in the popular vote by approximately 4 million ballots.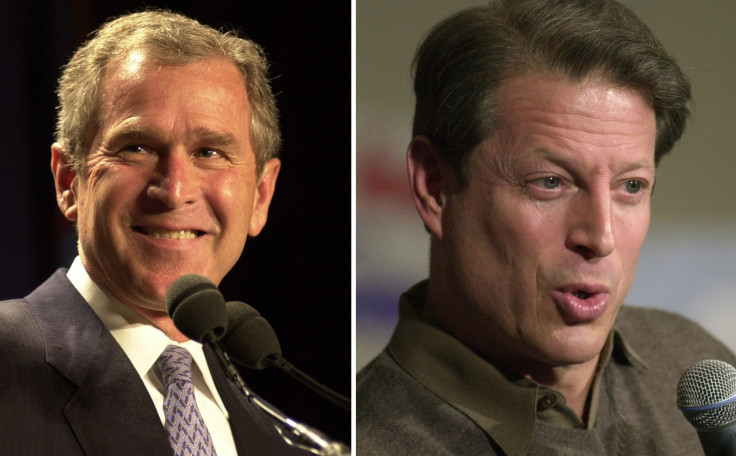 © Copyright IBTimes 2023. All rights reserved.
FOLLOW MORE IBT NEWS ON THE BELOW CHANNELS