Melania Trump, Jared Kushner Want President Trump To Concede, Accept Defeat Against Biden
KEY POINTS
Sources claimed Kushner and Mrs. Trump privately urged Donald Trump to concede
Don Jr. and Eric urge the president to continue fighting
The Trump campaign is expected to file at least 10 lawsuits in swing states
First ladyMelania Trump and senior adviser Jared Kushner have reportedly advised President Donald Trump to concede and accept his defeat against President-elect Joe Biden.
Two sources with knowledge of the conversations claimed Kushner and Melania Trump had privately approached the president and told him to accept the results of the 2020 election, according to CNN.
However, Donald Jr. and Eric Trump have continued to urge Republicans and Trump's campaign team to reject the results. Jason Miller, the president's campaign spokesman, denied that Kushner had talked to Trump about conceding.
"This story is not true. Given undetermined electoral outcomes in multiple states and serious voting irregularities and lack of transparency in others, Jared has advised @realDonaldTrump to pursue all available legal remedies to ensure accuracy," Miller tweeted.
The news comes as Trump's personal attorney, Rudy Giuliani, on Sunday teased at least 10 new lawsuits against election fraud, the New York Post reported.
During an appearance on Fox News, Giuliani told "Sunday Morning Futures" host Maria Bartiromo that he believes Trump should not concede defeat following projections that Biden will win the presidency.
"There is strong evidence that this was an election that in at least three or four states, and possible 10, it was stolen. In other words, it was based on false votes. Now, you can't let an election go into history without challenging that," Giuliani said.
"Right now we have one [lawsuit]," he said. "We have two that are being drafted, and the potential is 10. We haven't investigated all the rest of those states. … You want an estimate? By the end of the week we'll have four or five," he added.
The lawsuits will be filed in swing states that flipped for Biden this year, including Pennsylvania, Wisconsin and Michigan.
Trump's refusal to accept his defeat have led GOP lawmakers to offer dueling statements. While some of the president's allies urge him to continue fighting, others acknowledge that Biden will most likely remain president-elect, even after recounts in swing states, Politico reported.
Missouri Senator Roy Blunt said the president's lawyers should let the facts "speak for themselves," and added that there is an unlikely chance that "any changes could make a difference."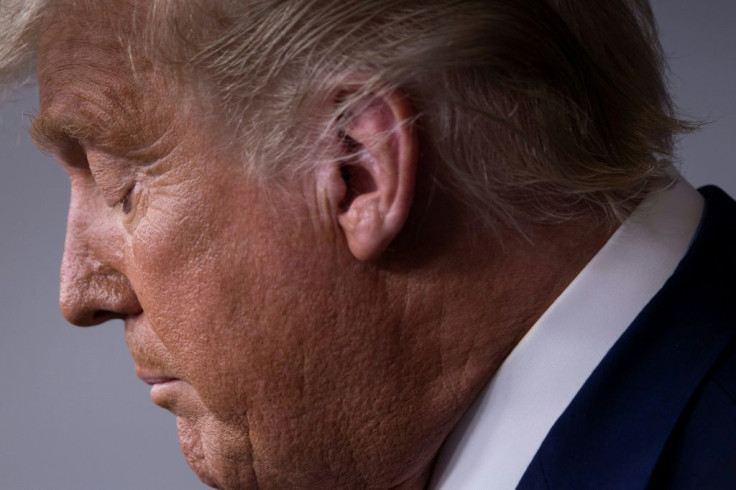 © Copyright IBTimes 2023. All rights reserved.