Washington Woman Pepper-Sprays Fellow Shoppers At Walmart For Trying To Share Elevator, Incident Caught On Camera
A Washington D.C woman on Monday (April 20) pepper-sprayed fellow shoppers in a Walmart store when they tried to share an elevator with her.
The incident occurred Monday afternoon at a Walmart Supercenter in downtown Washington D.C. when a group of shoppers, including the perpetrator, waiting to get down to the parking garage were gathered outside an elevator.
As soon as the elevator door opened, the woman, who was not wearing a mask, jumped inside the elevator and attempted to quickly close the doors before letting anybody else enter. But when the shoppers tried to push their way into the elevator, the woman pulled out a bottle of pepper spray from her purse and sprayed it on the crowd clearly hitting the face of a fellow shopper.
The incident was recorded by another shopper. The video shows the victim covering her face and rushing out of the elevator screaming in pain. The onlookers immediately rushed to help the woman by bringing her water. At least one of the onlookers tried attacking the assailant, however, the security guards who were at the scene immediately caught hold of the unnamed attacker and confiscated the pepper spray.
"She was talking about some social distancing, six feet, but she was real serious with it though," Dominick Gamble, who recorded the incident on his cell phone, told local media.
"The other ladies stood up, like, 'Nah, we ain't going like that. You gonna let us on this elevator,'" he continued. "Everybody tried to get on...so she whipped that mace."
The attacker was held under the custody of the store's security guards until police arrived.
Police questioned everyone present during the incident and reviewed the recorded footage but no arrest was made. They confiscated the pepper spray and were investigating the incident.
An ambulance arrived at the scene but the victim denied any medical attention.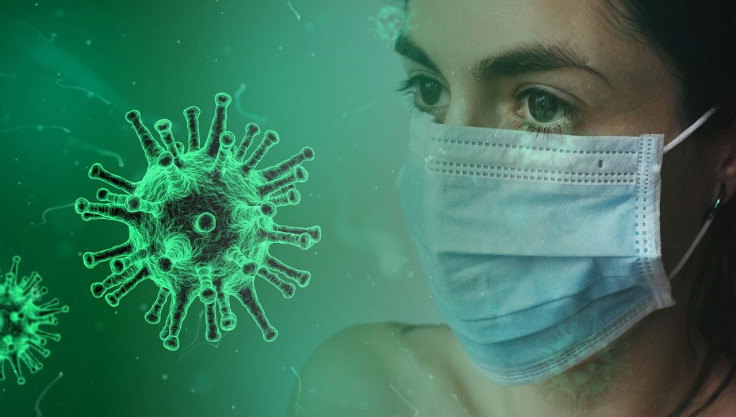 In a similar incident, an 86-year-old woman was killed at the Woodhull Hospital Center in New York City for not practicing social distancing. The attacker, 32-year-old Cassandra Lundy, was charged with manslaughter on April 2nd after she shoved and killed Janie Marshall for staying too close to her.
© Copyright IBTimes 2023. All rights reserved.