Watch: Black Bear Wakes Up From Hibernation In Glacier National Park
A sleepy black bear was spotted on a webcam video posted to Facebook last Thursday by the National Park Service, poking its head out from a tree as it almost woke up from hibernation.
Glacier National Park in Montana posted the video on Thursday and it has since gone viral, garnering over 200,000 views and over 3,000 shares at the time of publishing this story.
The park posted another video of the bear on Friday along with information explaining that black bears typically emerge from their dens in early to mid-March, as the weather gets warmer and food becomes available.
In the video, for a one minute, the black bear's ears, eyes and snout pop out of a large hole in the trunk of a cottonwood tree in Glacier National Park. Then, the animal looks around from the hole, which has been converted into a winter den. A while later the bear rolls his tongue out, yawns and goes inside the hole again.
Jamie Jonkel, a wildlife specialist for Montana Fish, Wildlife and Parks, said that it is not an unusual phenomenon for bears to den in cottonwoods with a height of about one story or so off the ground.
"Those cottonwood dens are very common. It's a nice little hole in the tree," Jonkel said, according to the Missoulian. "I love when they den in those."
When the bears emerge from their hibernation, they often take time, he added.
"A lot of our collared grizzlies are doing the same thing," Jonkel said. "They just kind of hang out in the den, moving around, dozing, coming out of the den and going back to it. Sure, some just roll over like 'OK, I'm awake.' But others kind of hang out for a couple weeks before they move down."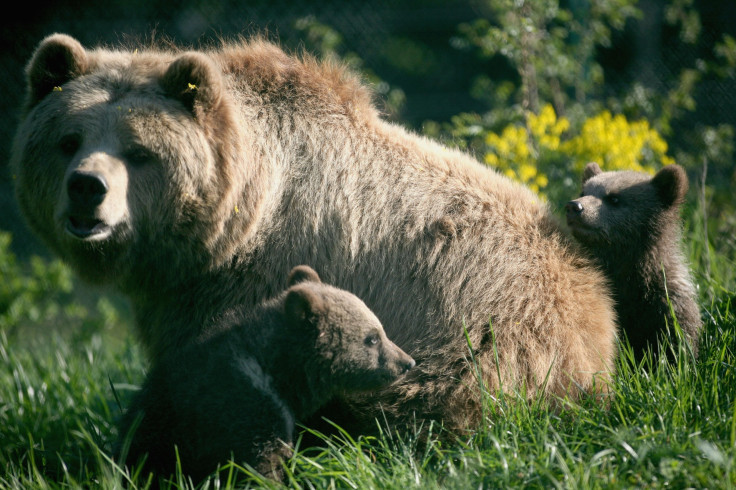 Along with the videos on Facebook, the Park also posted that male bears generally emerge first following which solitary females and females with yearlings or two-year-olds emerge late in the month of March through mid-April.
The last, they said, to wake up are female bears with newborn cubs, from mid-April through early May.
The bear is one among the 13 others present in the park, most of which reportedly provide scenic views of the landscape.
"We hear from people all over the world who watch the cameras of Glacier while they're at work in busy cities," Lauren Alley, the public affairs officer for the park said. "Our snow family is a really popular one. Kids from around the country watch that one. It's popular in classrooms in places like Florida, where they can watch and learn about the snow."
© Copyright IBTimes 2022. All rights reserved.
FOLLOW MORE IBT NEWS ON THE BELOW CHANNELS