WATCH: Blackpink's Lisa Shares New Video Dancing To 'Nonsense' By Sabrina Carpenter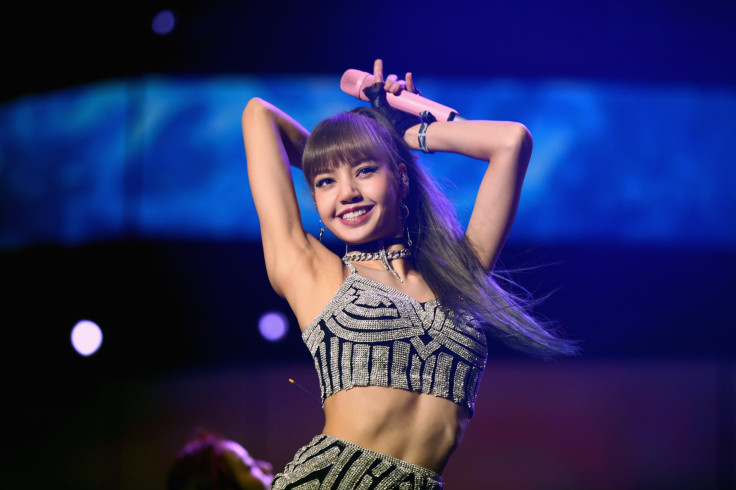 KEY POINTS
Lisa updated fans with a new dance video on Instagram
Sabrina Carpenter expressed her love for the K-Pop group and confessed she's a Blink
Blackpink and Sabrina will perform at BST Hyde Park this July
Blackpink member Lisa updated her fans on Instagram with a video of her dancing to a viral song from Sabrina Carpenter.
On Monday, Blackpink's main dancer treated fans with consecutive updates on Instagram. Aside from Instagram Stories of her in a pottery workshop, some snaps from Thailand and photos of her cat, Lisa also posted a video of her dancing to Sabrina Carpenter's "Nonsense."
Lisa first posted the black and white dancing video with the caption, "The reason for sleeping late."
In the following post, she shared a shorter clip that seemed to be a blooper and captioned it with emojis.
Fans and entertainment accounts are quick to download and tweet the video before it disappeared on Lisa's Instagram Stories.
The reposted video, which has accumulated over 225,000 views and 10,000 likes as of writing, caught the attention of Sabrina Carpenter fans too.
"Omg! Sabrina is losing her mind," one commented.
"I love her [Sabrina]. I can't wait for [her] moments with Lisa!" another one quipped.
In a repost by Pop Base, the newly shared video has already gained over 1.2 million views.
"SABRINA IS GOING TO FREAK OUT. OMG," another fan shared excitedly, to which another one replied, "IKR? I NEED to see her response to this, preferably in a video."
American singer and actress Sabrina Carpenter happens to be a self-confessed Blackpink fan, or more commonly known as a "Blink."
In a video interview with MTV in May, the 24-year-old singer openly spoke about being a fan of the K-Pop girl group and how she's excited to perform at the BST Hyde Park line-up with Blackpink.
"Anyone who knows me knows that I love Blackpink," Sabrina shared. "I've been a fan of them for the longest time, and to perform with them at Hyde Park is going to be a dream."
The "Girl Meets World" star added, "I've never played my own show in London, so this whole year is going to be a first.
"To do that show with them, it's just going to be huge. I need to be super present that day. I don't want to miss a beat. They're incredible [and] so talented."
In 2021, a video clip of Sabrina also made rounds online where she also gushed about the group.
Asked whether she has listened to Blackpink, Carpenter replied, "Yes. I'm a huge Blackpink stan."
Blackpink revealed its BST Hyde Park concert in March, where they will headline London's Summer Festival on July 2, 2023.
Aside from Blackpink and "Nonsense" singer Sabrina Carpenter, South Korean band The Rose and English pop singers Caity Baser and Mae Stephens will also perform at the festival.
In 2022, Sabrina Carpenter fulfilled one of her fangirl dreams by being able to take a photo with Blackpink's Rosé at the Video Music Awards (VMA) After Party.
Fans eagerly await Sabrina Carpenter's reaction to Lisa's dancing video.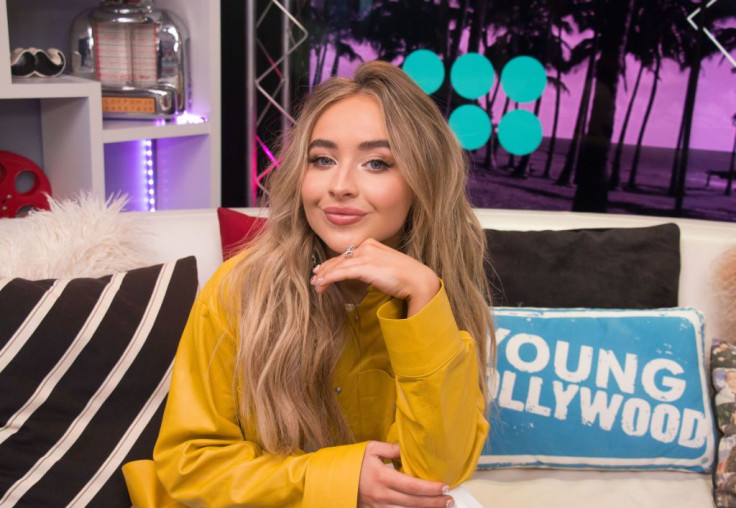 © Copyright IBTimes 2023. All rights reserved.