Lisa Then vs. Now: Here's How Blackpink's Rapper Does Her Makeup In 2017 vs. Today
KEY POINTS
Blackpink member Lisa used to include a neutral eye-shadow look in her makeup
Lisa's makeup routine has changed into a more simple and minimalist look
Lisa shared her latest makeup look during her "Lisa in Paris" vlog uploaded in March
Blackpink member Lisa's makeup look drastically changed from when she first debuted in 2016 to now that she's become an international superstar.
Over five years ago — a year into her debut as a member of Blackpink along with Rose, Jisoo, and Jennie — the 26-year-old lead rapper revealed her go-to makeup look, which she used for the cover of the group's hit track "As If It's Your Last." She uploaded a step-by-step tutorial of her routine on YouTube via OneStyleTV's official channel.
Lisa started by doing her eyebrows, blending the colors brown and orange to match her then-ginger hair color. She then proceeded to the "most important" part of her routine — the eye shadow.
The "Money" hitmaker emphasized that she had a simple routine, which her fans could easily follow. It involved using a neutral-colored palette that's perfect for everyday looks and all skin tones.
In the four-minute video, she used a chocolate brown color and spread it all over her eyelids and under her eyes, just beneath her lower lashes, before doing her signature winged eyeliner. Afterward, she blended the look using a gradation technique and added a bit of highlight to her "aegyosal," which means baby eye fat in English.
Finishing the look, she did some shading — also known as a contour — to accentuate the features of her face and put on an orangey-coral shade of lip tint all over her lips.
But now Lisa's makeup routine is leaning toward the trendy no-makeup-makeup look, where she only uses minimal products on her face.
In an episode of her vlog called "Lili's Film," uploaded in March, the singer-dancer shared her adventures in Paris, France, where she attended an event for French fashion house Celine and went on a tour with her team at the Palace of Versailles.
Before heading out to explore the City of Love, Lisa shared her basic makeup routine, which consisted of only five steps. She first added a light foundation all over her face before curling her eyelashes and putting blush.
"I'm using cream cheeks a lot. I'm still a beginner [at] using this," she said while putting on a pink-colored cream blush, then joked, "Is it changing? I don't think it changed much. Oh, whatever."
After the blush, she applied a bit of highlighter on the tip of her nose and a my-lips-but-better shade of lipstick on her lips.
Lisa has been rocking different looks over the past years as her success as a K-pop idol and global ambassador for luxury brands such as Celine and Adidas continues. But it appeared that she's got a new go-to style — a basic and clean makeup look perfect for every day.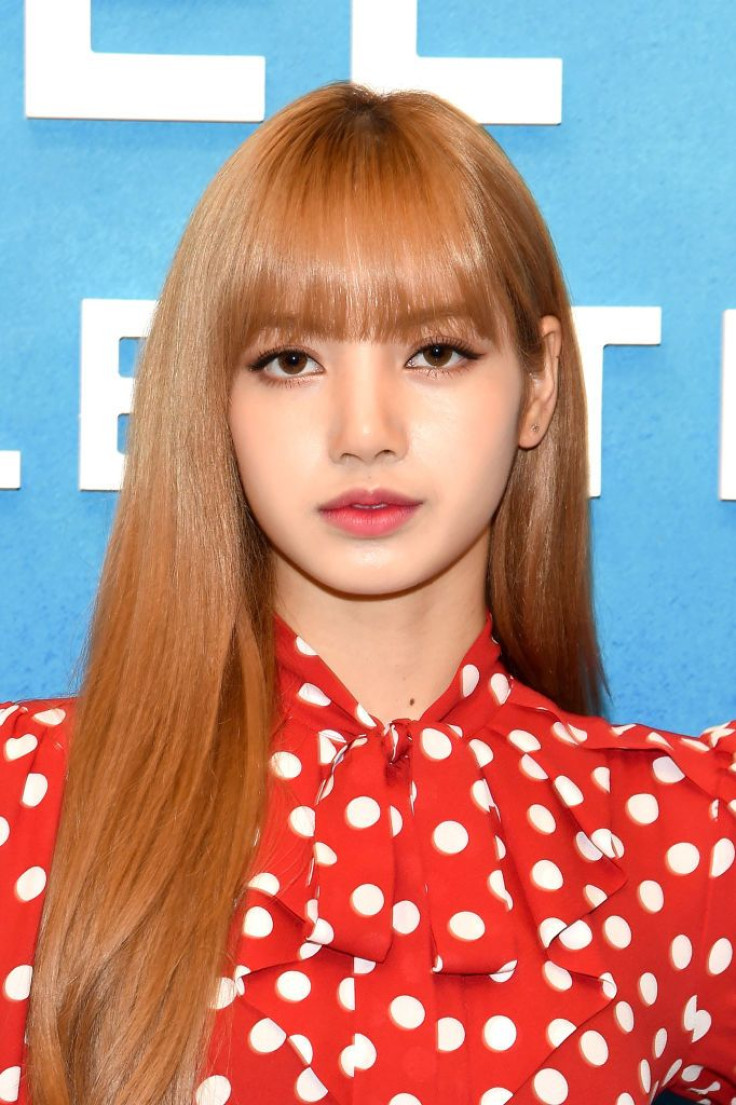 © Copyright IBTimes 2023. All rights reserved.